Better-educated citizens can build an improved society. An informed populace can transform the world, and it all begins with dedicated and properly trained teachers. We at American University's School of Education believe that every single person deserves a high-quality education. With these values in mind, we have incorporated innovative, inclusive, and evidence-based teaching approaches, cutting-edge research, and active partnerships into our online master's in education programs' curricula so that we can offer our online education students hands-on experience at leading educational institutions. Our students enter our online education programs hungry to change the world, and our graduates leave ready to join an American University alumni network of talented professionals who are working to do just that.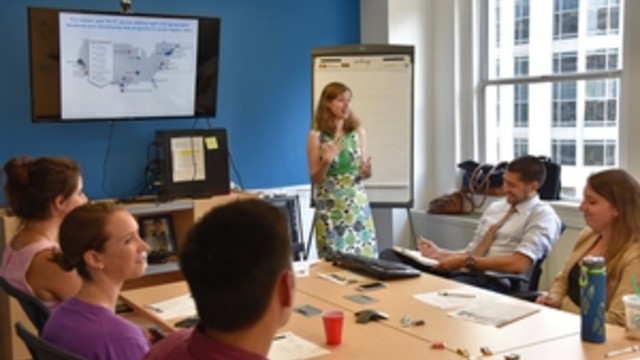 The Online M.Ed. in Education Policy Leadership offers students who want to learn how to change the whole education system the means to do so thoughtfully and skillfully. We ground the program in the fields of policy, leadership, law, economics, and research so that graduates develop the skills and understanding needed to shape education policy. Our faculty members have worked in the Department of Education and consulted on the Obama administration's Reach Higher Initiative, and their vast experience means that our graduates leave ready to make good on their driving urge to make educational experiences better for all students—especially those who are most vulnerable.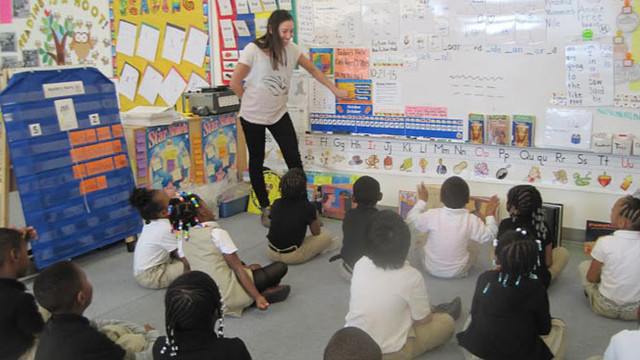 Our Online Master of Arts in Teaching finds its foundation in four interlocking principles: equity, community, diversity, and excellence. Students choose one of three tracks: elementary; secondary: english; or secondary: social studies. Faculty members are luminaries in their fields of specialization, and they ground their own instruction in practical approaches and research-informed frameworks. Through assigned coursework and field-based experiences, students receive training rooted in the values that led them to the educational realm in the first place—because at AU, the practical integration of these values inflects everything we do.
Learn to Make a Difference
Interested in learning more about American University's School of Education?