Overview
Educational institutions need talented special education professionals to provide guidance to students with special needs, because all students can achieve outstanding success—with proper and effective direction. American University's online master of arts in special education prepares individuals for meaningful careers in special education, helping them to become driven educators who fully comprehend how to support those with learning challenges and empower them to accomplish their educational goals. With the special education program's in-depth focus on students with learning disabilities, faculty members train passionate future teachers to become the types of educators who have the flexibility, creativity, and broad pedagogical grounding to turn learning differences into learning strengths.
Through a blend of clinical training that incorporates art and play to achieve learning outcomes, students learn evidence-based instructional approaches to support children, adolescents, and adults with language-based learning disabilities. After earning a master's in special education from American University, our graduates are well equipped to apply their knowledge of neurodevelopment and their multifaceted approaches and skills to benefit all learners. In partnership with the Lab School of Washington, students in our online program hone the ability to provide multisensory, hands-on instruction that helps all students flourish.
Click here for more information on our campus-based programs.
Program Highlights
Earn your degree in 20 months

Complete student teaching in your local area

No previous education background necessary

Receive practical, individualized training in diagnostic-prescriptive teaching based in American University's Sally L. Smith Methodology

Accredited locally by DC-based OSSE and nationally by CAEP
Curriculum
American University's online master's in special education program is solidly grounded in data-driven methods of teaching with an eye toward making sure that our alumni can draw out the strengths of learners with a wide variety of needs and preferences. Graduate students in the program learn how to assess students' individual strengths and weaknesses based on their understanding of language, cognition, motor, and social development.
The 32 credit hours required to graduate with a master of arts in special education include courses such as Theories and Methods in Diagnostic and Prescriptive Mathematics, Learning and the Brain, and Foundations of Reading: Diagnosis and Remediation.
At least six credit hours must come from a hands-on student teaching experience or other internship where students can apply the practices and theoretical frameworks they've studied in the classroom. They will have the opportunity to work with a teacher to hone their teaching skills. Additionally, teacher candidates will have to complete a professional teaching portfolio prior to graduation as a form of assessment. The portfolio serves as a showcase of a student's academic work, displaying all of the assignments he or she completed for each of the courses in the special education program.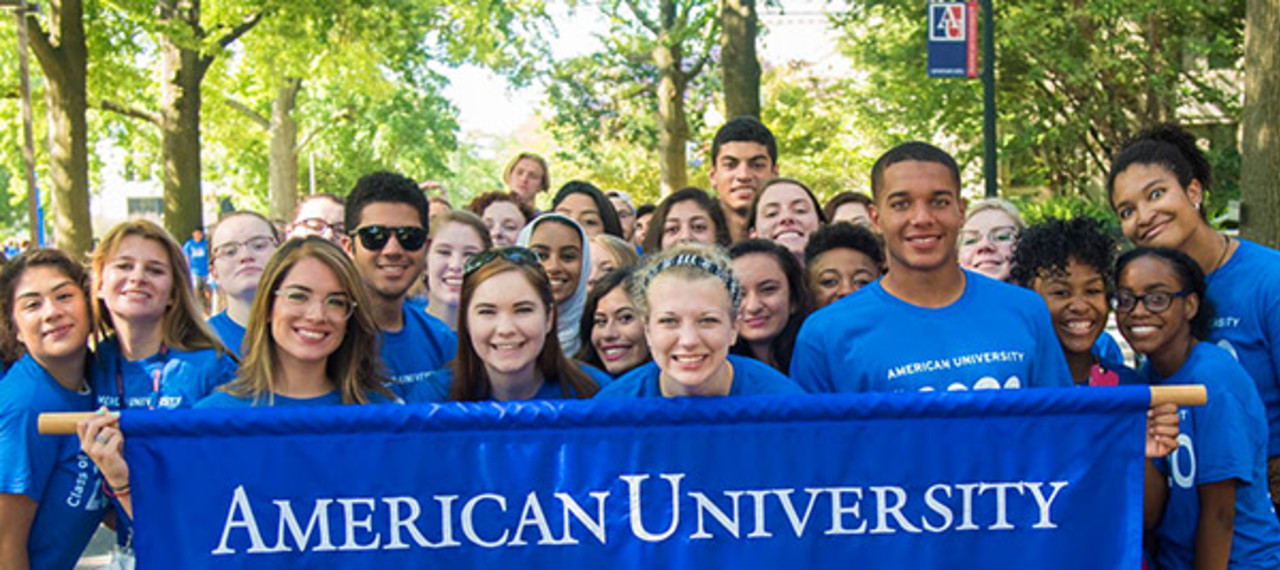 Student Stories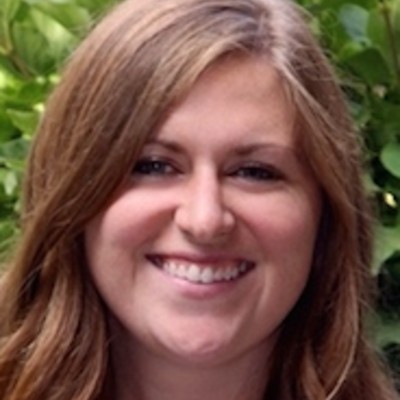 Nicole S.
I am currently a classroom teacher in the Intermediate division of the Lab School of Washington. In this position, I individualize math, reading and instruction for my class of 13 students. In addition to providing strategy-based, multi-sensory and arts-infused instruction to my students, I get to be a cooperating master teacher for interns in the American University Special Education: Learning Disabilities graduate program.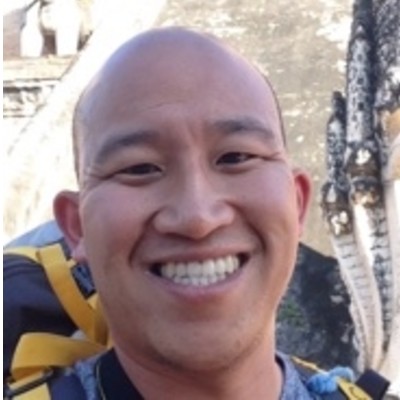 Brian K.
Currently, I am a first through fourth grade Special Education Resource Room teacher with Friendship Public Charter Schools at Blow Pierce Junior Academy. I provide students with individualized curriculum instruction focused on developing academic and social skills to help students with Individual Educational Plans be successful in and out of the general education classroom. Also, I am tasked with developing Individual Educational Plans for students that qualify for special education services.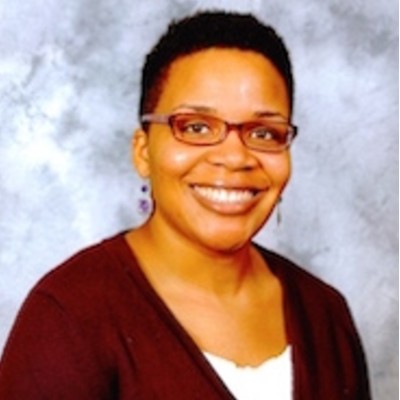 Amber O.
I am a Special Education teacher and project coordinator for a local high school. I am pleased to learning on a daily basis what makes a great classroom work as well as an educational institution. With the passion I have to lead within the academic arena I have taken the lead as the Graduate President of the College of Arts and Sciences.
Alumni & Outcomes
American University's online master's in education policy is for individuals who are ready to become active social change makers through their involvement in social justice and policy.
Within six months of completing their programs, 100% of American University's Special Education graduates are working, continuing their education, or both.*
*American University does not guarantee employment after graduation.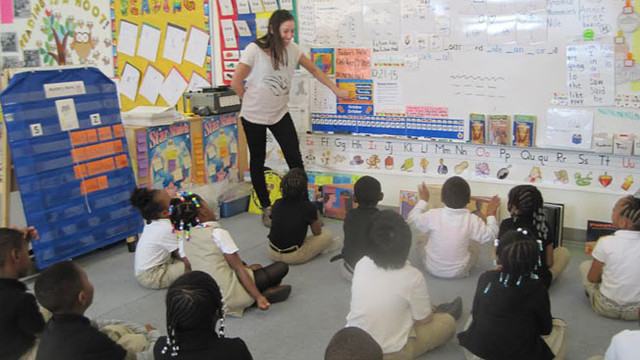 What makes American University's online special education degree unique?
American University's faculty members are specialists and respected researchers in the field of special education, and they understand the need to improve our country's education system so that it equally benefits all learners. They are dedicated to helping train and collaborating with the future teachers who will be educating the next generation of students.
To this end, our special education degree program prioritizes team-based and collaborative learning, ensuring that you will graduate with a strong network of other innovative teachers across geographies and generations—one that will be with you throughout your career.
Another central element of the clinical training our students receive is a strong fluency in art and play-based teaching tools. We believe these approaches are crucial to meeting a wide array of learning differences and achieving learning outcomes.
Finally, we also strongly believe in the importance of emphasizing the impact of cultural background and environment on the identity of the student, and we are committed to producing teachers who embrace diversity in these areas.
In addition to our innovative curriculum, American University has an active partnership with the Lab School of Washington, a pioneering, arts-based scholastic day school for students (kindergarten through sixth grade) with learning disabilities that was founded by Sally L. Smith in 1967.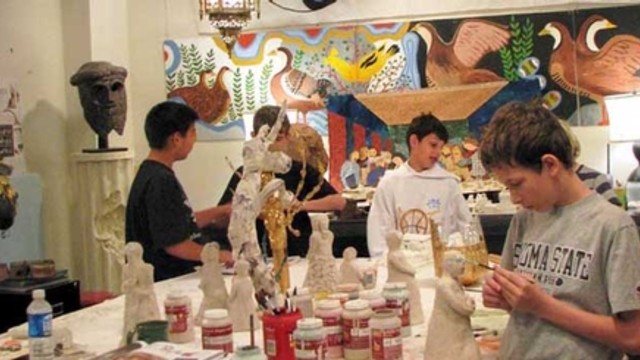 Who should choose this degree?
Without passionate, trained, and dedicated teachers, our society simply cannot function to its democratic ideal. And teachers are currently in short supply: according to the Learning Policy Institute, the United States faced a shortage of approximately 60,000 teachers in the 2015-2016 school year. High-quality teachers for students with learning disabilities are in even higher demand.
The students in our master's in special education program come to us from a variety of educational backgrounds—many with no previous training or schooling in teaching—but their passion for students and their belief in the long-term benefit of teaching to our society is something they have in common. We encourage this idealism when training, teaching, and forming future educators, because it is a core belief that we share.
Program alumni have worked at many organizations around the country, including the following:
Professional Licensure Disclaimer Statement
This program meets the requirements for professional teaching licensure in Washington D.C. American University cannot guarantee whether the program meets requirements for professional licensure in any other states. American University recommends that you consult with the appropriate licensing agency or board in the state or territory for which you seek to obtain licensure prior to beginning your course of study.
Learn to Make a Difference
Interested in learning more about American University's School of Education?