Online Master of Education (MEd) in Education Policy and Leadership
Request Information
Complete the form below to download a brochure & learn more about American University's online education programs
Education Policy Drives Social Change
---
Earn your Online Master of Education (MEd) in Education Policy and Leadership to become a trusted leader with the skills and knowledge to effect change at local, state, and federal levels. Learn how to evaluate, create, and implement effective policy that facilitates exceptional learning experiences for all students and transforms systems for a brighter and more equitable future.
Our faculty members have worked in the fields they teach, which means they know that formulating beautifully written policy is only a first step in effecting positive and lasting change. We meet passion and our values with real-world, hard-won lessons to give our students the best possible chance for success upon graduating, ensuring that they have the resources and tools required to bring innovation and equity to the American education system.
The Online Master of Education (MEd) in Education Policy and Leadership from American University can help you translate your desire to change the course of American education into actionable steps that have a true impact through innovative, evidence-based, and anti-racist, programs and policies. Focused on policy, leadership, law, economics, equity, and research, the program will prepare you to transform societies. As a graduate, you'll be prepared to join a network of American University faculty, students, and alumni who are reshaping education in the United States.
Required Credits
30 credits –
Complete the program in less than two years
Hands-On Experience
Real world consultancy project
Alumni Network
Join an active and supportive alumni network
Experienced Faculty
Learn from current and former education policy makers
Program Pillars
Graduates of the MEd program will be equipped with the skills every education leader needs to be effective, including strategic budgeting, collaborative inquiry, talent management, partnership building, learning science, and program evaluation. We strive to hone students' knowledge and develop their skills and beliefs in the following four domains:
Systems
Change
Students will be able to describe the education policies and leadership strategies necessary to implement equitable and effective education policies and programs.
Personal
Leadership
Students will be able to provide effective leadership through collaboration, professionalism, management, and equitable practices.
Social Justice
and Anti-Racism
Students will be able to frame problems and critically analyze education policies and leadership strategies using data, policy/legal/economic/equity frameworks, real-world experience, and other evidence.
Policy and
Research
Students will be able to find, evaluate, and synthesize qualitative and quantitative data to inform decisions.
These domains serve as the backbone of our program and live out in each course, module, and residency experience that our students engage in. After completing their coursework and their Problem of Practice dissertation, students will have the policy, leadership, and research skills necessary to serve in senior positions in school district central offices, independent schools, nonprofit organizations, government agencies, advocacy organizations, and more.
The Cohort Experience
Peer learning and a sustained learning network are essential hallmarks of the MEd program. As a result, students will progress through the program as part of a cohort, taking the same courses, and accomplishing program milestones together. We intentionally build a diverse cohort of students to contribute to the dynamic learning environment in the program. Learning will occur through robust dialogue, shared learning experiences, and presenting current professional work and doctoral research.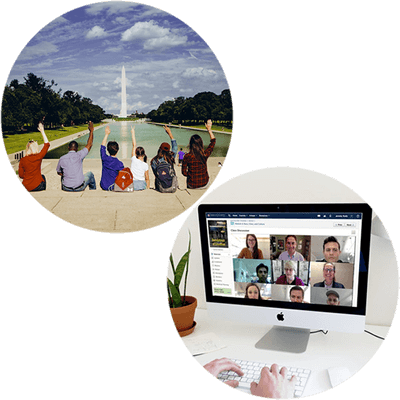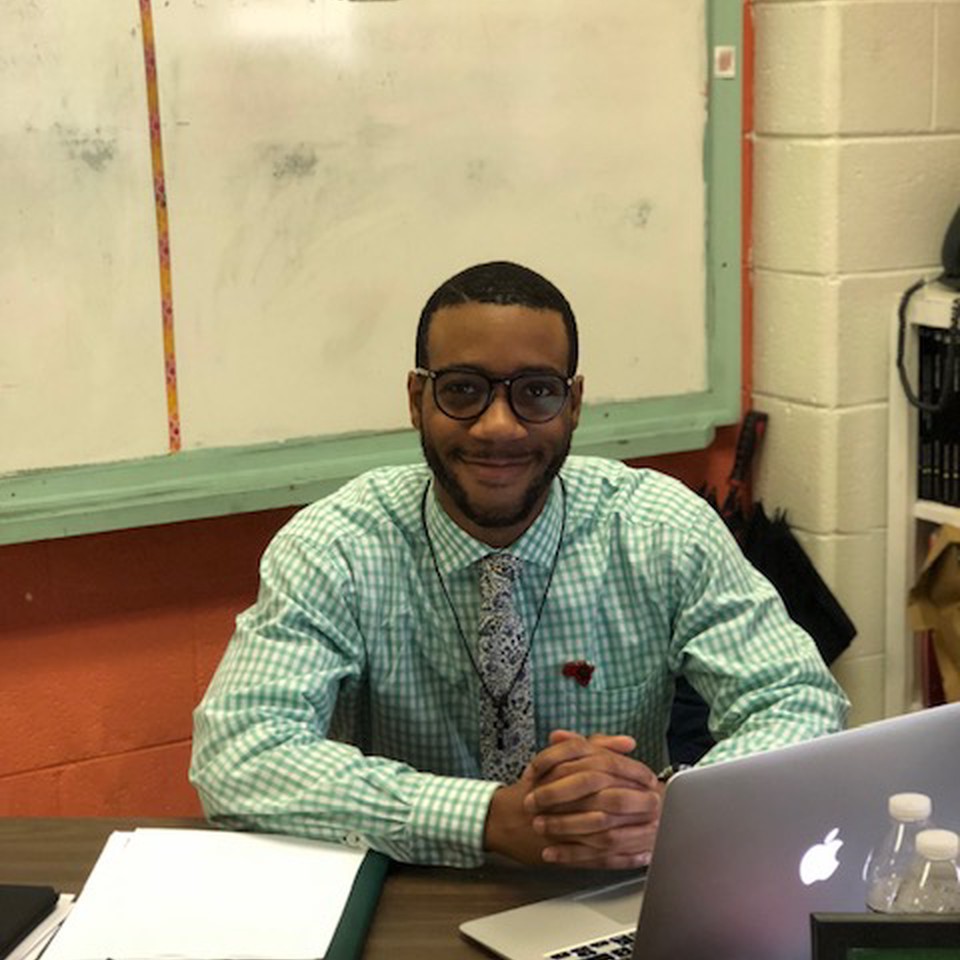 I chose to join the School of Education because not only is it my passion, but I believe it is my route to serve and empower Black Communities.

Lamar Weir
MEd Class of 2020
Curriculum
The Online Master of Education (MEd) in Education Policy and Leadership provides teachers and other professionals with the knowledge and skills to transform schools and school systems. Its focus on Policy Studies prepares graduates to serve as leaders in organizations – including federal and state education agencies, school districts, charter organizations, and nonprofits – that implement education policies and programs. Students enroll in two courses each semester and complete the program within a twenty-month period.
---
Course Schedule
To complete the Online Master of Education (MEd) in Education Policy and Leadership, students must complete 30 credit hours of approved graduate work, including a 3-hour capstone experience in their final semester.
2 Hours
Synchronous
Live online classes with remote students in your cohort attended according to a specific schedule.
1-2 Hours
Asynchronous
Self-paced discussions and other course related work.
5-7 Hours
Assignments
Homework, projects, research, etc.
8-11 Hours
Total Weekly Hours
Hours are estimates and are subject to change per term course.
What I love most about the program is that I am developing skills that most education leaders do not have, such as data analysis, organization leadership, application of economic principles, and examination of legal issues.

Nicole Stohmann
International Student, Class of 2020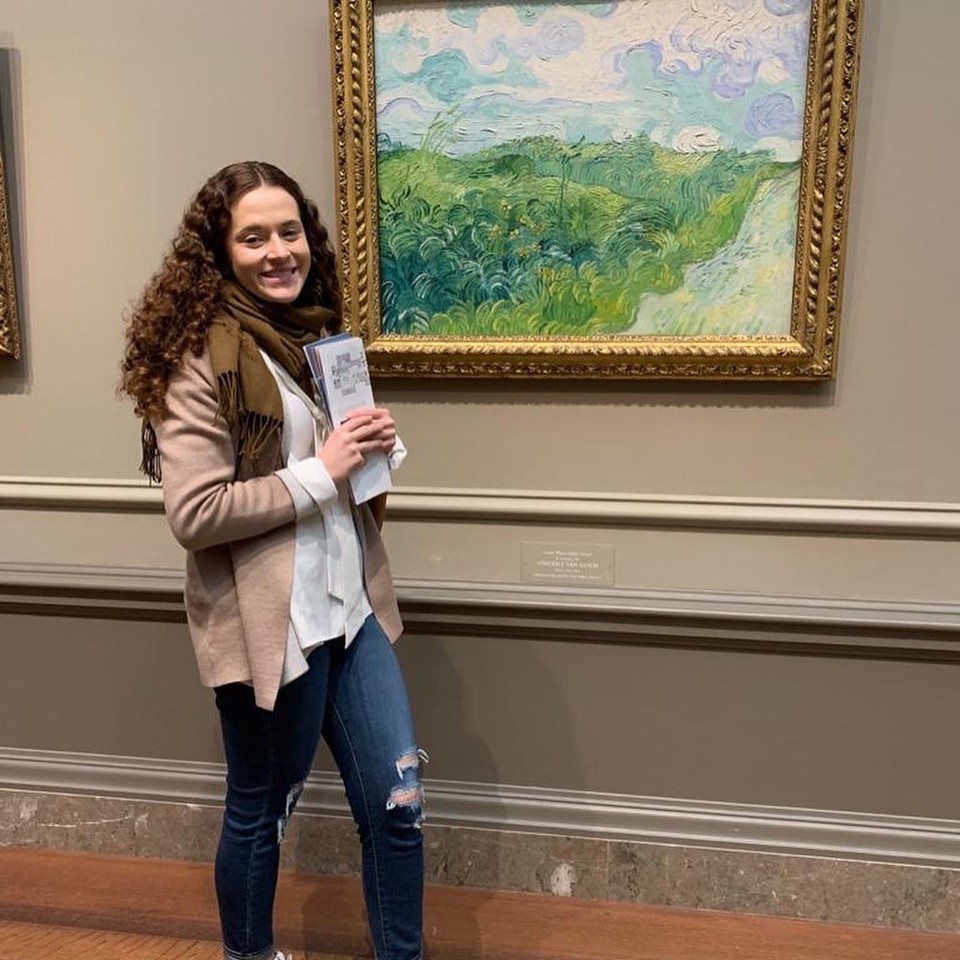 Coursework
SEMESTER 1
Students examine organizational change and leadership in educational organizations, including K-12 schools, federal and state agencies, school districts, and charter school management organizations. Students analyze theories and approaches for management, strategic planning, decentralization versus centralization, organizational learning, stakeholder engagement, and personal leadership.
Students are introduced to concepts and principles of social science research design. Observation, interview and survey design, literature reviews, development of problem statements and research questions, surveys of quantitative and qualitative data analyses, and formative and summative evaluation techniques are emphasized. Students demonstrate their competencies by engaging in a small-scale research study.
SEMESTER 2
Analysis of and practice in the design of quantitative educational research. Emphasizes the nature and function of quantitative data gathering and analysis and the statistical approaches and techniques utilized to obtain particular outcomes. Usually Offered: spring.
Students examine major public policy issues and theories in American education through the three-phase lens of policy design, policy adoption, and policy implementation. They learn to describe tensions in federal, state, and local education policies with reference to historical and international comparisons, as well as to evaluate the use of various education policy tools. Policy issues considered include standards and accountability, whole-district reform, school choice, teacher quality, and college and career readiness.
SEMESTER 3
Students learn how to use economic principles, such as productivity and return on investment, to evaluate education policies and programs. They apply these economic analytical approaches to education policies and programs such as value-added assessments, teacher compensation, early childhood education, and class-size reduction. Students also examine basic resource allocation and education finance, including costing-out models, school-district budgeting, Title I funding, and weighted-student formulas.
SEMESTER 4
Students examine legal issues relating to reforming elementary and secondary education through an analysis of federal and state court cases. They identify important legal standards/rules and explore how legal precedents could be applied to different situations across the country. Students also analyze institutional reform litigation such as school finance and voluntary desegregation; federal and state educational authority, including civil rights enforcement; local educational authority, including school boards and collective bargaining agreements; and legal conditions for school improvements.
Students learn about how educational organizations, including schools, school districts, and state agencies, implement education programs and policies. Students learn approaches to program management, including how to use data to set performance targets, make strategic improvement decisions, assess programs, and prioritize changes. Students are also introduced to basic grant writing and administration, including enforcement, monitoring, and support for education grants.
SEMESTER 5
Working in small groups, students serve as consultants to an educational organization on a pressing issue of policy or practice. During this field-based project, they apply skills developed through their program of study in education policy and leadership. Students learn approaches to project management, client relations, analytical design, and project presentation, as well as receive support for transitions into policy and leadership careers.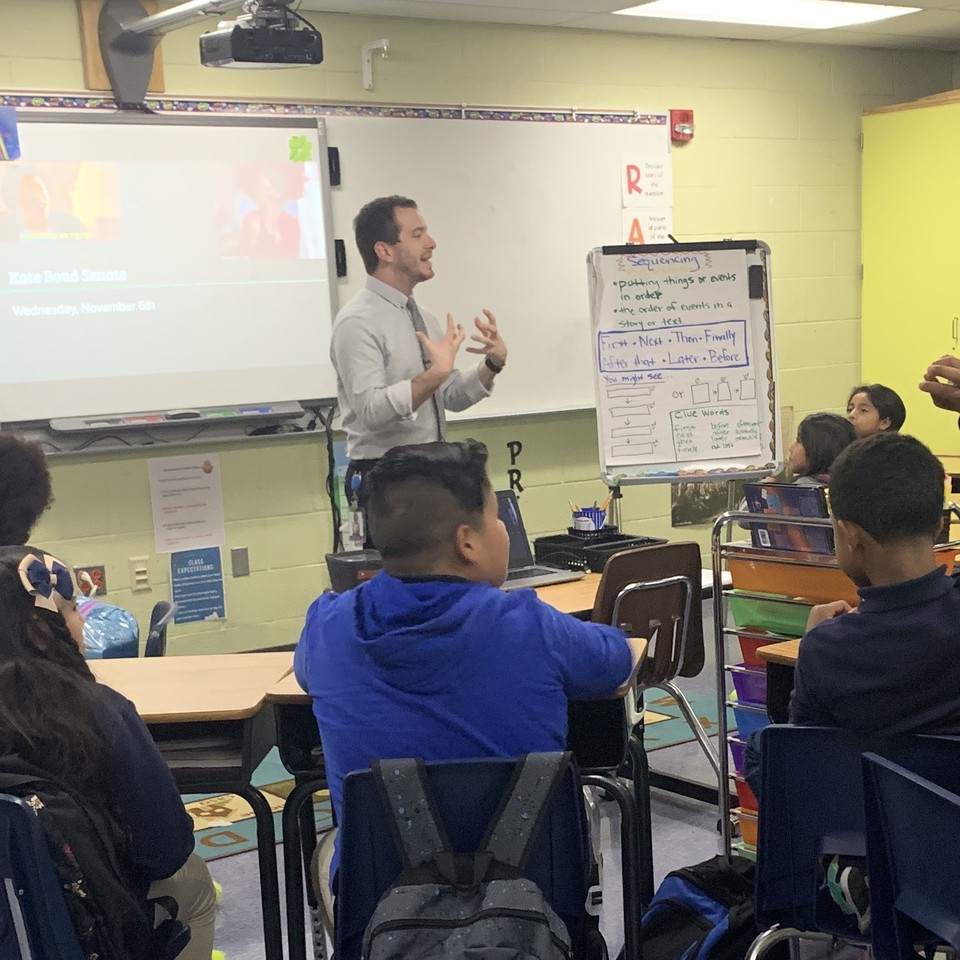 I chose to join the School of Education because I wanted to broaden my impact as I transition out of the classroom. Securing a Master's in Education Policy and Leadership allows me to take the vital experiences I've had in a classroom, with my students, and first-hand experience with policy implementation to a broader level in hopes of gaining a position in policy leadership.

Koedy Harper
Class of 2020
Online MEd Alumni & Outcomes
Our alumni are working to change the lives of students throughout the country and the world. Within six months of completing their programs, 100 percent of American University's MEd graduates are working, continuing their education, or both.*
Our students channel their talents into a wide variety of career roles: Assessment Coordinator, Assistant Director of Finance and Operations, Dean of Academics, Director of Curriculum & Instruction, Director of Inclusion, Director of New Program Design, Early Literacy Coordinator, Education Program Manager, Instructional Coach, Learning Specialist, Operations Manager, Policy Analyst, Principal, Senior Policy Associate, and Teacher.
* American University does not guarantee employment after graduation
Recent AU Grads are Competitive in the Marketplace
"Our team at the Opportunity Institute was ready to take on a big and complex multi-state project relating to equity in teacher pension policies. The students we worked with from American University's consultancy proseminar were sharp, reliable, and focused, and their timely work helped us move forward with some significant work. The work we've done together over this semester has pointed a way forward for us and our partners on this topic, and we will definitely be engaging with the program again in the future."

GUY JOHNSON
Senior Program Director, Federal and National Networks | The Opportunities Institute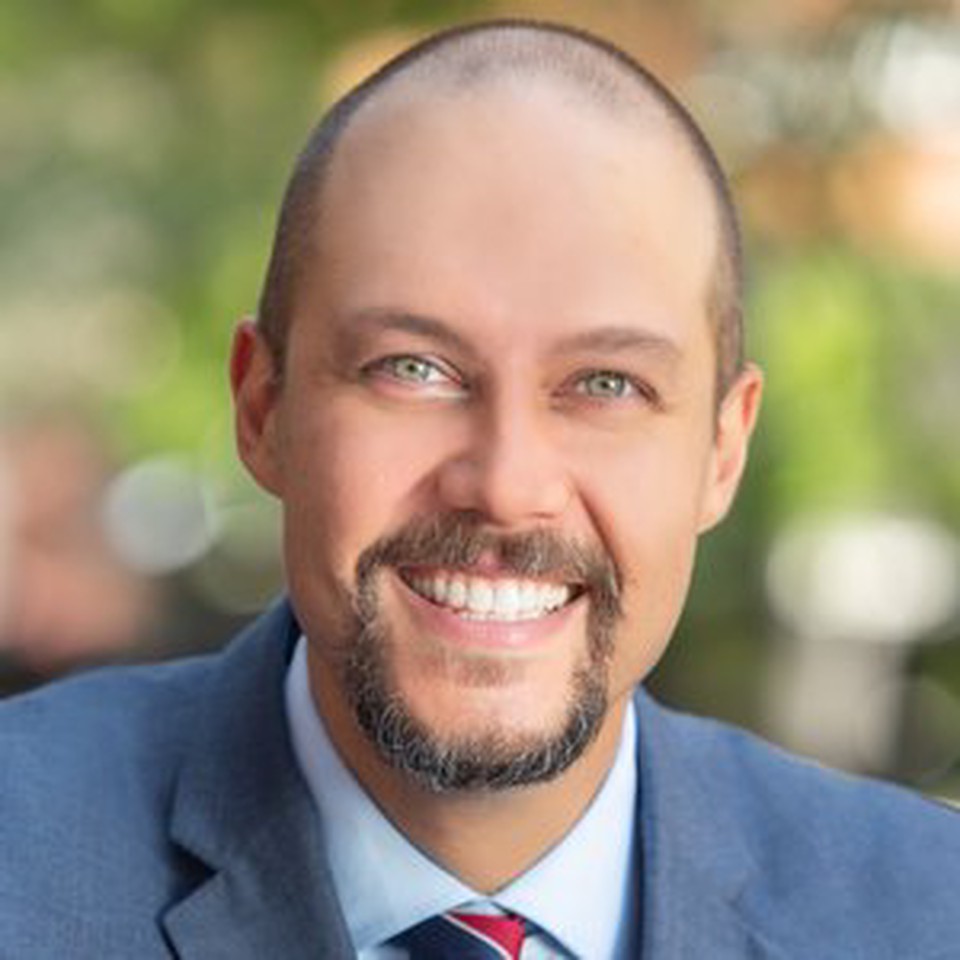 Key Dates & Deadlines
Term
Priority Deadline
Final Deadline
Spring 2024
MEd Faculty Members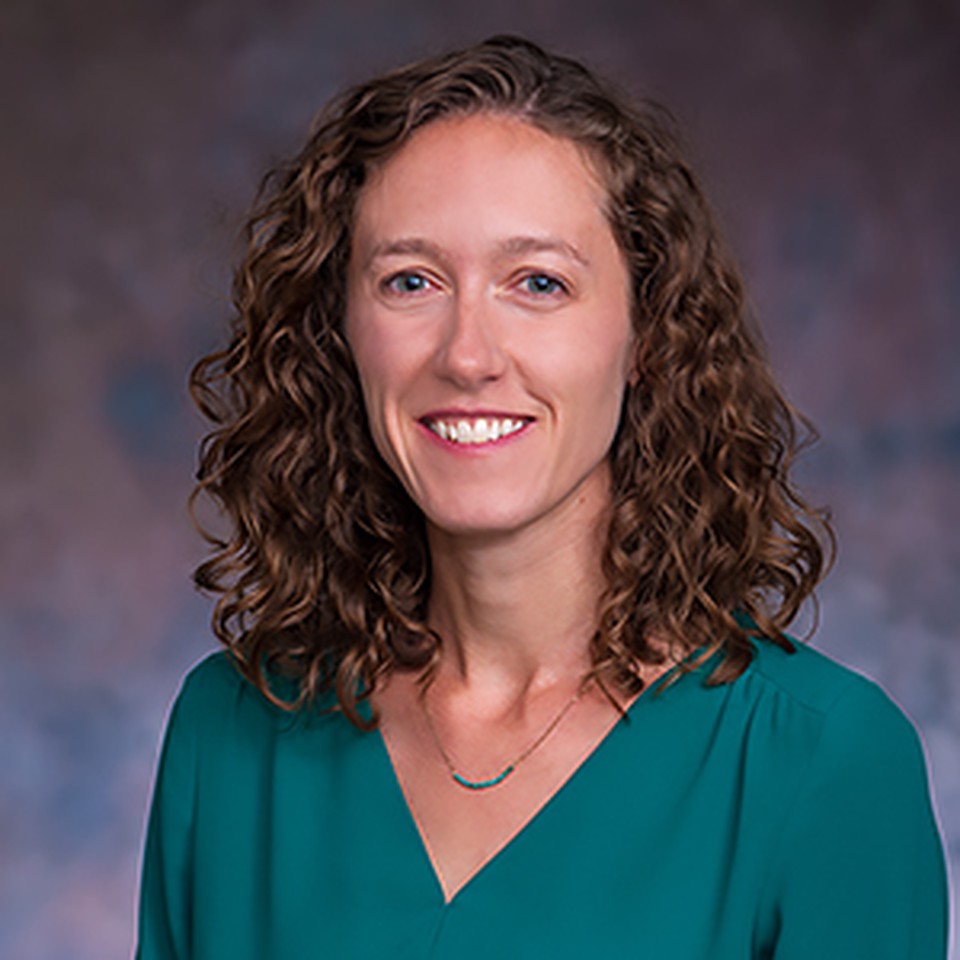 Emily Grossnickle Peterson
Assistant Professor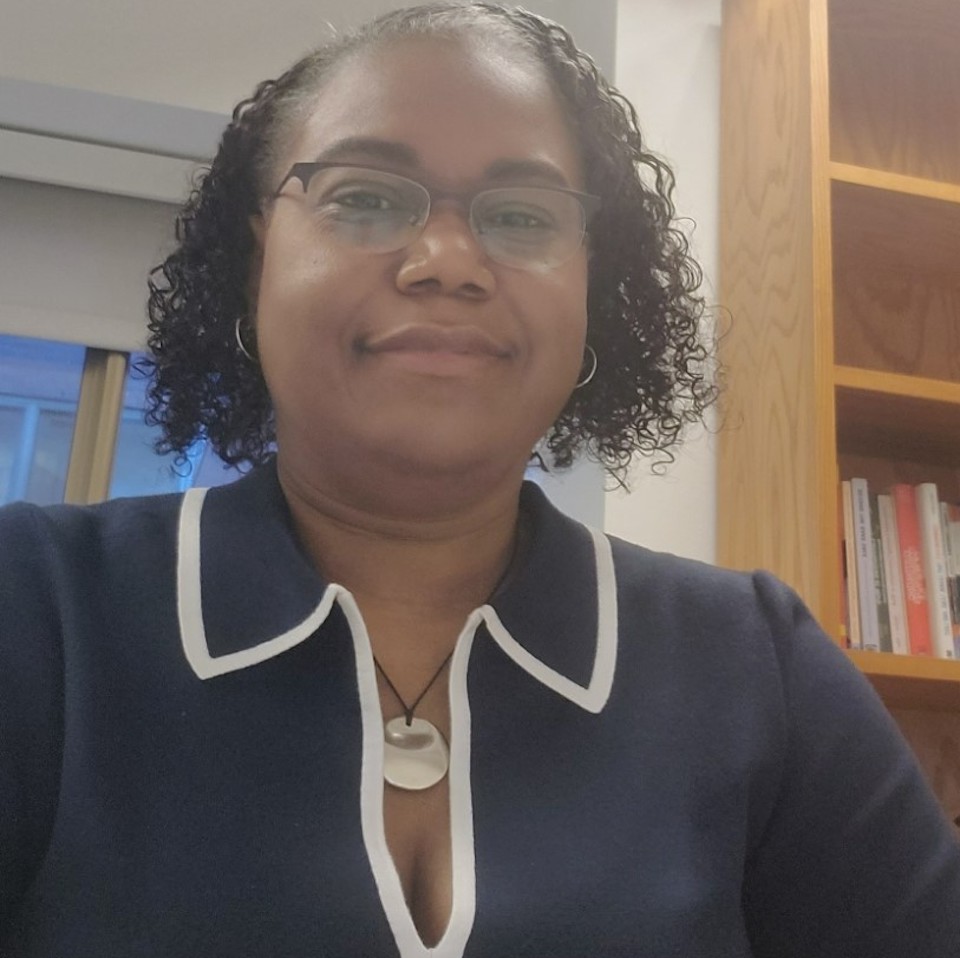 kecia hayes
Sr. Professorial Lecturer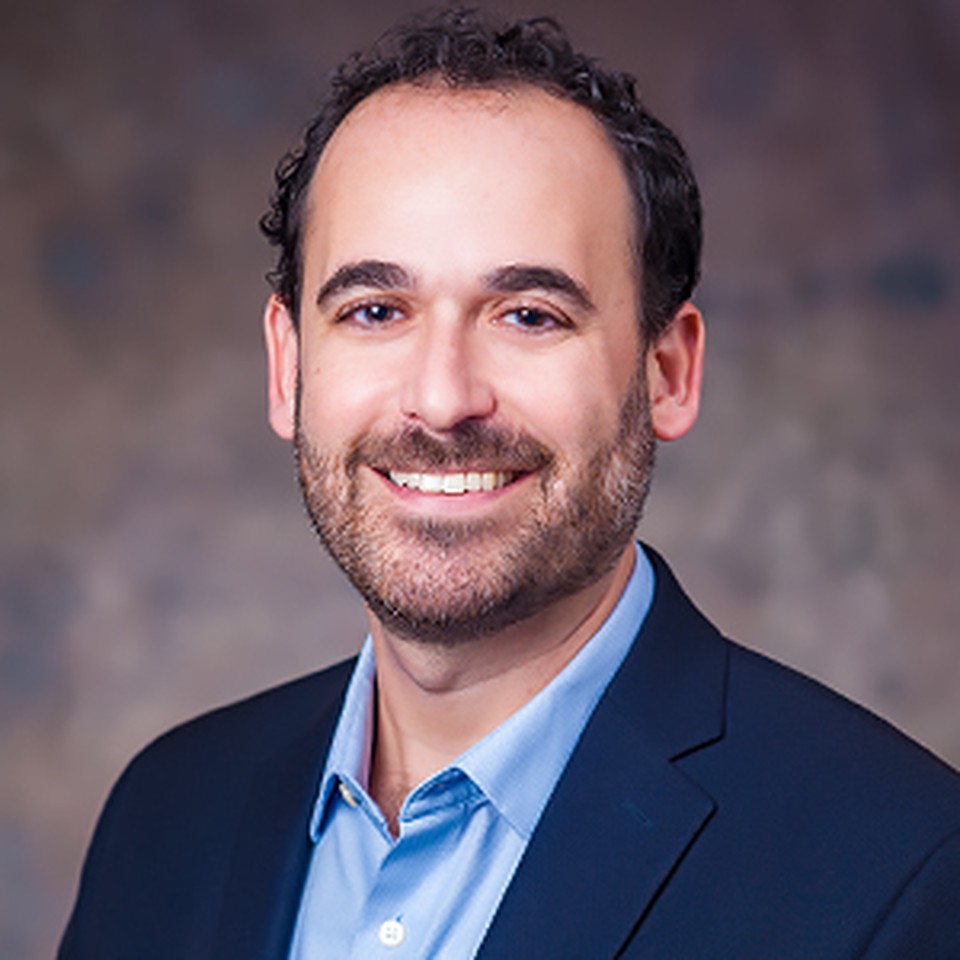 Reuben Jacobson
Director of Education Policy and Leadership Program & Sr. Professorial Lecturer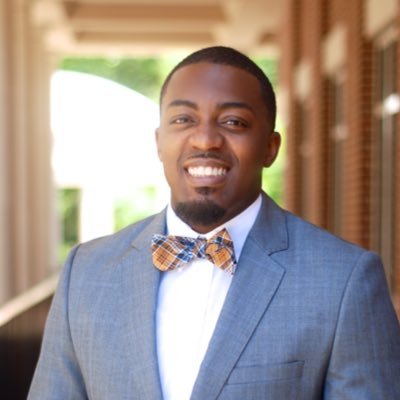 Phelton Moss
Sr. Professorial Lecturer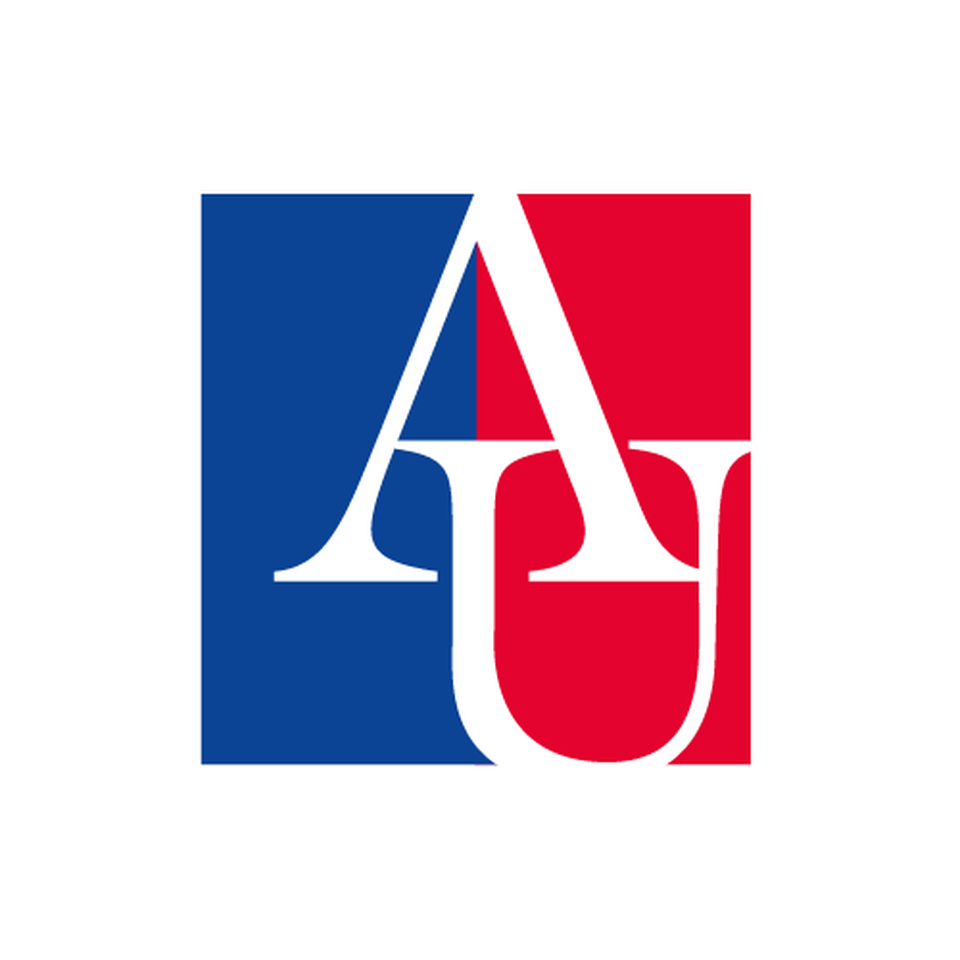 Eugene Pringle
Sr. Professorial Lecturer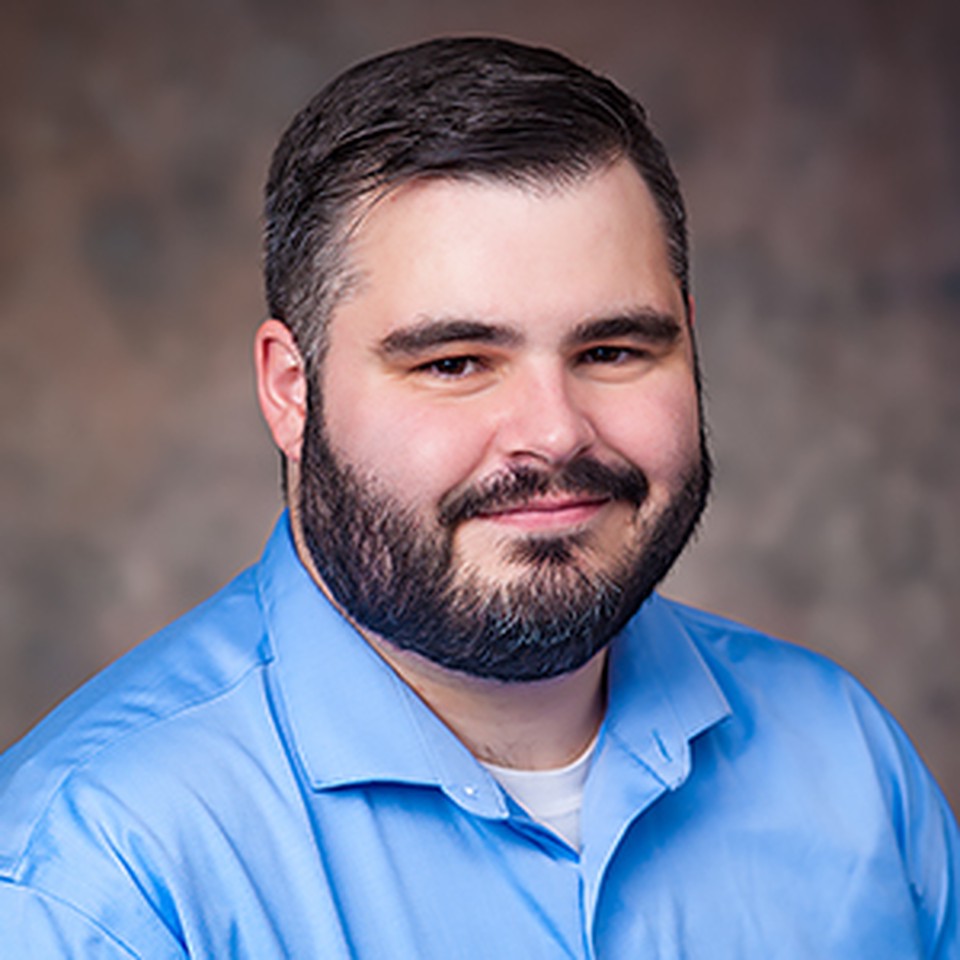 Michael Scott
Adjunct Instructor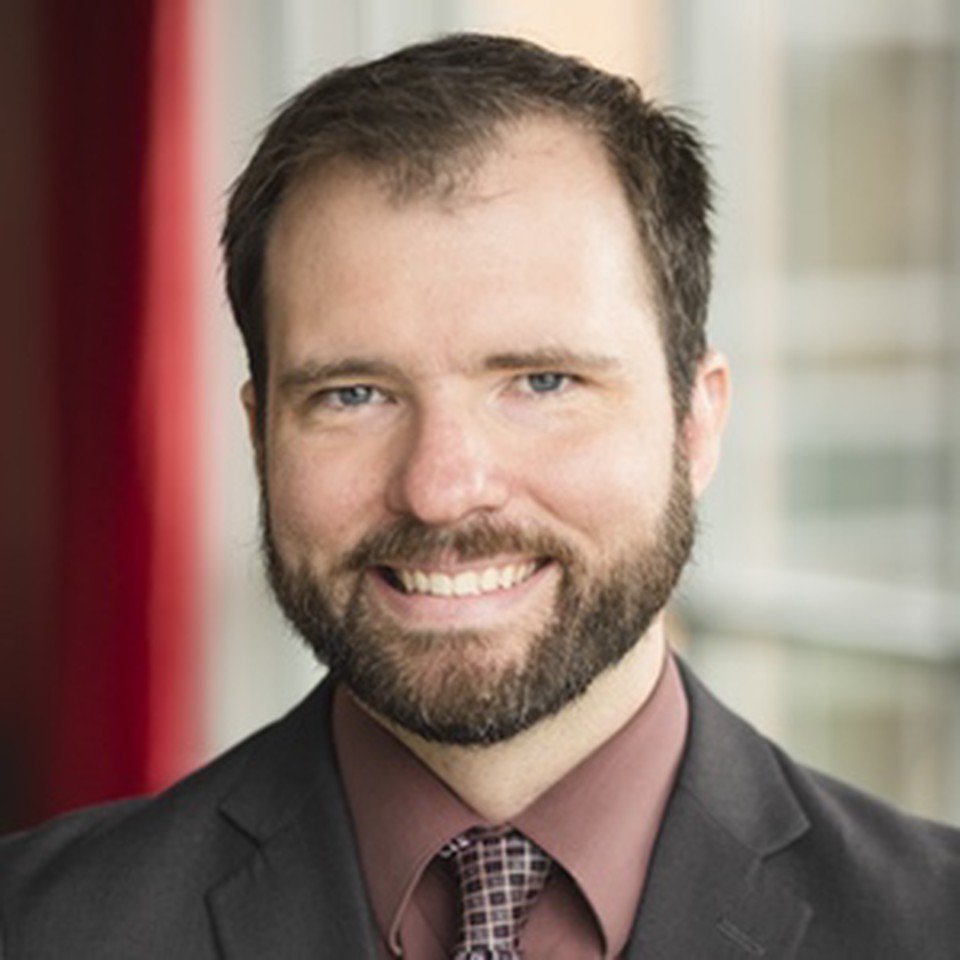 Robert Shand
Assistant Professor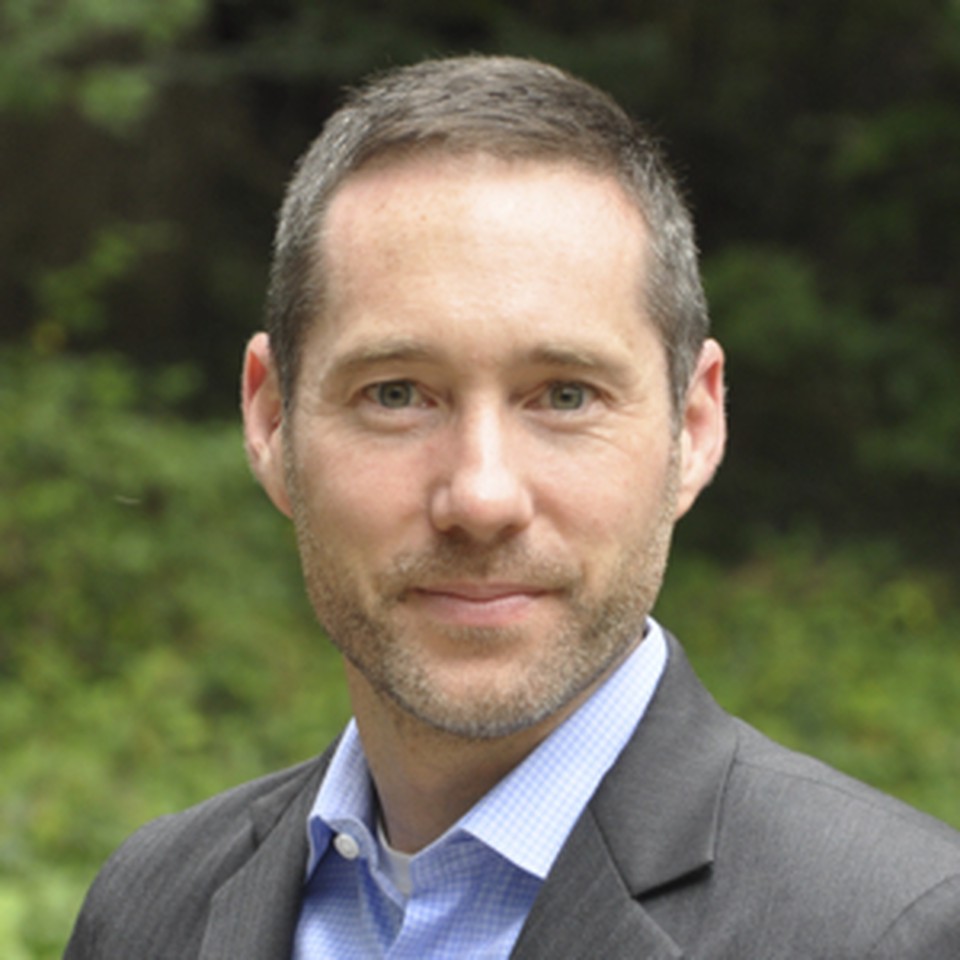 Jason Snyder
Sr. Professorial Lecturer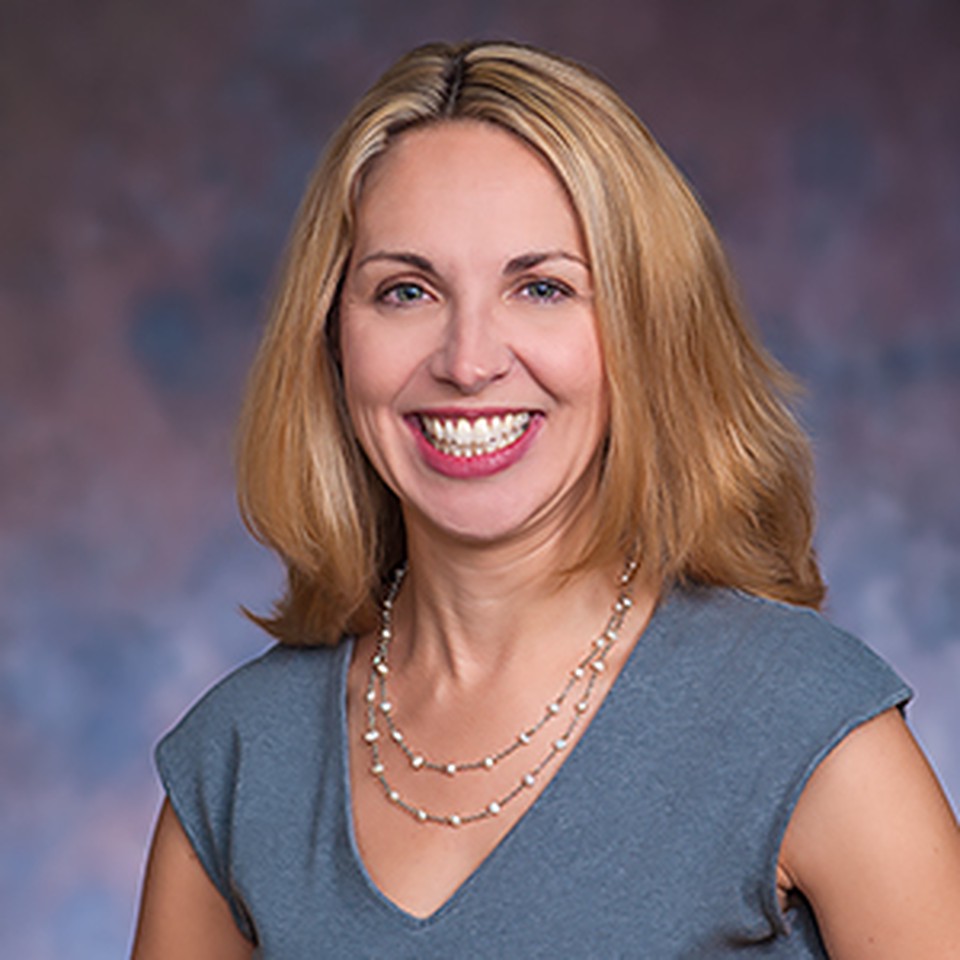 Jennifer Steele
Associate Professor
Connect With Us
Speak to an Enrollment Advisor
Email: soeonline@american.edu
Call: (202) 807-6173
Online Events
Check back soon for more upcoming events.
Schedule a Tour
Our online students, as well as prospective students, are always welcome to tour our campus Email: education@american.edu
FAQs
Students who complete the education policy track of our graduate program are prepared to work in a wide variety of settings, including school district central offices, state education organizations, education nonprofits, and the US Department of Education.
Alumni of this program have worked in the DC Public Schools central office, New America, KIPP public charter schools, TNTP (formerly known as The New Teacher Project), DC Board of Education, E.L. Haynes Public Charter School, RAND Corporation, and the US Department of Education. Our graduates are also well positioned to pursue PhDs in education policy and research.
Within six months of completing their programs, 93% of American University's College of Arts and Sciences graduates are working, continuing their education, or both. Though American University cannot guarantee employment after graduation, we do everything we can through our career services programs to help students identify the right career pathways and opportunities for them.
American University's online MEd includes a foundation in law, policy, economics, anti-racism, and other disciplines that allow students to understand the educational system, its problems, and the necessary solutions from a holistic, systemic point of view.
Our faculty members have worked in the fields they teach, which means they know that formulating beautiful-sounding policy is only a first step in effecting real change.
For example, our faculty members have worked in the Department of Education and consulted on the Obama Administration's Reach Higher Initiative. Others have worked for education-focused non-profits and research organizations. After learning from professors with real-world experience, graduates of the MEd program leave prepared to join an American University alumni network that is transforming education in the United States.
The majority of students complete the online MEd in two years, and eligible students in the hybrid program can complete the program in one-year. Click here to learn more about our one year hybrid program.
Up to six credit hours may be transferred from work completed at other institutions by approval of the program director at the time of course enrollment. Courses must have been taken in the past 5 years and earned a grade of B or higher.