Student Experience Overview
Online Learning with Lasting Impact
American University's online School of Education is proud to offer you an excellent, one-of-a-kind education. Our combination of innovative technology, carefully considered curricula, and valuable partnerships will fully prepare you to become the world-changing educator you set out to be.
As a student in one of our online programs, you can expect:
Our learning management system (LMS), Canvas, serves as the hub for all course content and activities. You can manage everything from course syllabi, tasks, and materials to grading requirements, schedules, and communication with your instructors and peers. Our LMS was built to be easy for everyone to use—anytime, anywhere—and to provide a rich and interactive online learning experience.
You'll enjoy the flexibility of asynchronous coursework (individual study on your own time) combined with weekly live online sessions designed around a flipped-classroom approach. Students are introduced to content at home and then further explore that content in class.
Live sessions are highly interactive and take place in the Zoom video platform. Our faculty uses a portion of these sessions to answer questions and clarify confusing or difficult concepts, but the bulk of this time is spent on student-centered activities. Live sessions are approximately 1 hour and 50 minutes, and the dates and times are shared with students as early as possible to ensure they can attend.
MEd Proseminar Course: Gain hands-on, real-world experience through a practical consultancy project for an education organization in your final semester.
MAT Student Teaching: American University will work with you to arrange student teaching experiences alongside teachers in schools near you.
EdD Residency: Students are required to attend three residencies at American University, allowing students to broaden their connections with faculty and advising staff, familiarize themselves with the various academic and professional resources American University offers, and deepen the relationships they have forged within their cohort.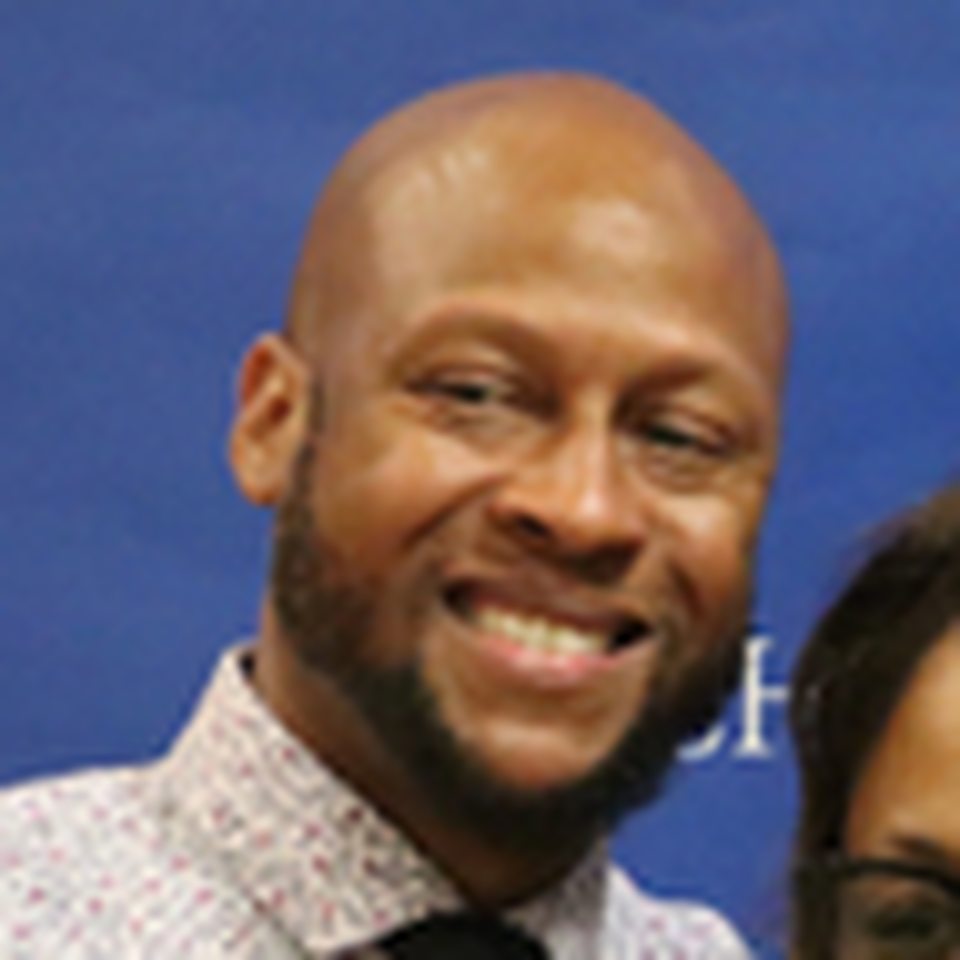 I think [the professors] are just as invested [in us as students] and the work that we need to do because they want to help us be successful.

Reginald
Fall 19 Graduate
American University's online School of Education programs support you through every step of your educational journey. Our programs maintain a low student-to-instructor ratio to keep our virtual classrooms small and intimate. This means you can expect a supportive learning environment and personalized attention throughout your coursework and fieldwork experiences.
Our Washington, DC, campus location means we're part of an active community of educational institutions that are working together to improve education systems. When you enroll at AU, you become a lifetime member of this thriving community. Each of American University's programs in the online School of Education offers students the benefits of partnerships with institutions such as the Lab School of Washington, a pioneering arts-based scholastic day school for students (grades K–6) with learning disabilities that was founded by Sally L. Smith in 1967.
We understand how important it is for students to develop lasting personal and professional relationships with peers and faculty members. That's why we emphasize group work and collaboration in our virtual classrooms—so you'll be fully prepared and confident when you're running your own. You'll get to know and engage with faculty members and fellow students through video introductions and familiar social tools such as messaging and chat. As a result, you'll graduate from your program connected with a network of faculty members and peers that complements your new skills and knowledge.