Building a better future starts in the classroom. The online graduate degree programs from American University's School of Education are designed to advance your credentials as you shape the next generation of difference makers. Since its founding, American University has held the belief that a better society and a stronger democracy come from a citizenry with equal access to an excellent education. We know that this better society starts with you.
Top-Tier Student Experience
Tuition Scholarship Opportunities
Thanks to American University's School of Education's efforts to partner with key teaching organizations such as Teach for America, The New Teacher Project, and others, current members and alumni of these organizations may be able to apply for tuition scholarships to help them successfully pursue their educational and professional goals.
Renowned Faculty
Experts in the latest educational resources and tools, our faculty members are committed to helping our students become the best teachers they can possibly be. Our faculty members are veteran teachers—all boast an ample amount of experience working within our nation's education system, and they fully understand how to prepare students effectively for demanding teaching careers. Many of our faculty members are pursuing cutting-edge research, and all strive to ensure that each student has the guidance and support needed to succeed.
Vibrant, Supportive Community
American University's School of Education strives to foster a sense of community among students. Students will have opportunities to develop meaningful, professional relationships with faculty and other students both inside and outside of the classroom. From group discussions with fellow students to one-on-one meetings with mentors, students with the online MA education programs will have the chance to become a part of the American University community, cultivating enriching connections with established and aspiring educators.
Inspiring Coursework and Pedagogy
Our online MA education programs focus extensively on refining the art of teaching. All of our faculty members are experienced educators, and because our faculty pursues their own research projects, students will have the opportunity to delve into the latest pedagogical methods and practices.
Gain Hands-On Experience
Each of our online MA education programs includes a hands-on component through student teaching or an internship. We strive to find top-quality educators to partner with our students in their home states. From student teaching opportunities to potential internships, the School of Education believes in the importance of providing opportunities for students to attain practical working experience, effectively preparing them for their future teaching careers.
Vibrant, Supportive Community
Inspiring Coursework and Pedagogy
Why the American Education System Needs Great Educators?
National Teacher Shortage
The U.S. is in the middle of an unprecedented teacher shortage and school districts around the nation are struggling to find solutions.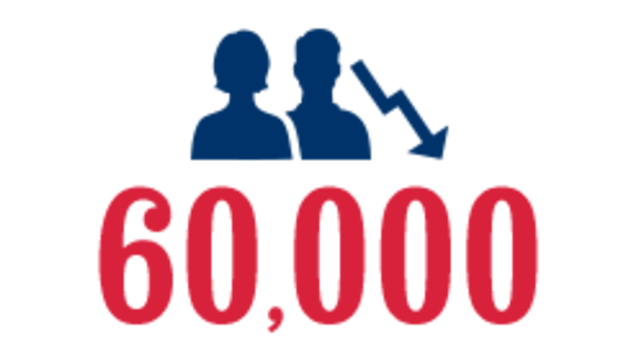 teachers short during the 2015-2016 academic year
Growing Teacher Vacancies
Schools are having trouble filling vacant teaching positions, especially those related to STEM and special education.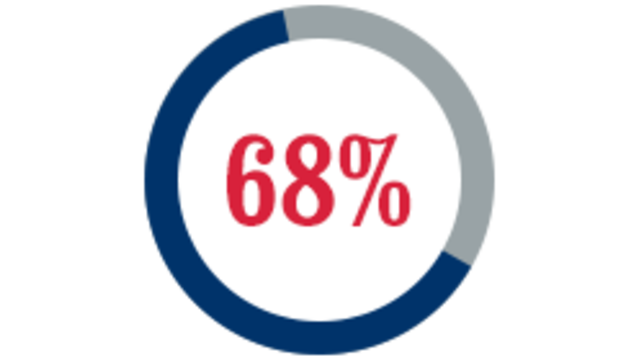 of U.S. schools had at least one vacancy during 2011-12 school year
Lack of Special Education Teachers
While school districts need more teachers across the board, there's a particular shortage of K-12 special education teachers in the U.S.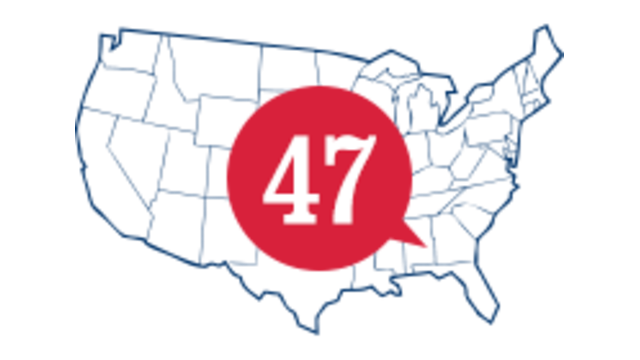 States reported a shortage of K-12 special education teachers during the 2013-14 school year
AU Accelerates Teaching Careers
AU helps aspiring teachers to jumpstart their careers successfully, and most are able to find teaching positions after graduation.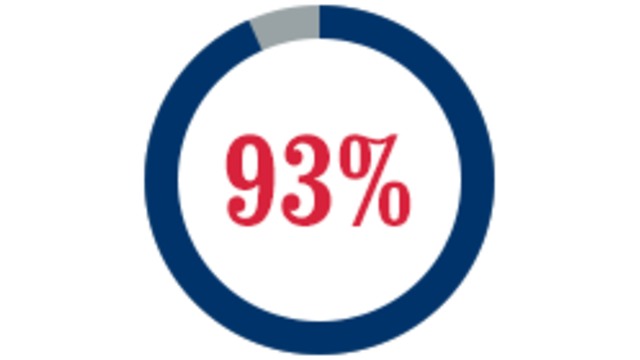 of AU College of Arts and Sciences graduates work, continue their education, or both, after graduating
Information Webinar Sessions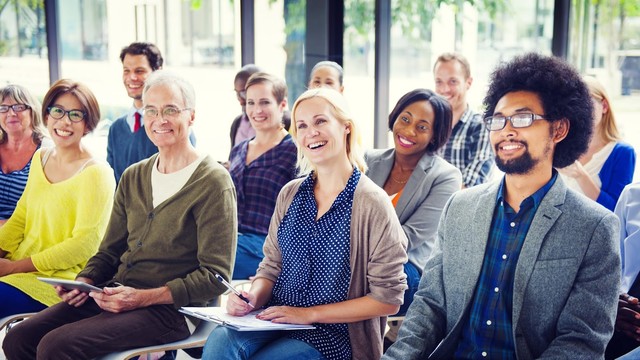 Join our admissions team for a chance to learn more about our Master of Arts in Teaching, Master of Education in Education Policy and Leadership, or Doctorate in Education programs. Ask any questions you might have around the application process or program requirements , meet a faculty member from the program and more.
Register For the Next Event
Alumni and Outcomes
Within six months of completing their programs, 93 percent of American University's College of Arts and Sciences graduates are working, continuing their education, or both. *
In addition to public schools, private schools, independent schools and clinics, our alumni have worked at many organizations around the country, including the following:
* American University does not guarantee employment after graduation.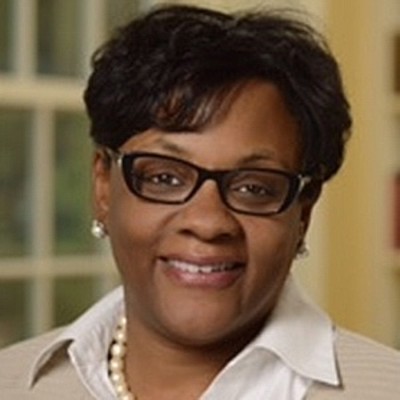 Dear Friends:
At American University's School of Education (SOE) we are committed to creating and ensuring excellent learning experiences and schools for every child. SOE is a vibrant community of students, faculty, staff and alumni with the passion for equity and excellence in education. We work every day to achieve our vision through cutting-edge research, innovative district partnerships and outreach, development of relevant and inspiring coursework, and ongoing effective practice in the most challenging education settings.
We believe American University's School of Education is an exceptional place to pursue a degree in education. By offering our programs online we are able to bring a multitude of opportunities —from learning from world-class special educators to acquiring knowledge and skills in education policy formulation -- to educators around the country.
In sum, our students graduate prepared to enter education-oriented careers. Our graduates are sought after for their ability to translate what they have learned to real-world education needs. I hope that you will peruse our website for more information about our programs and faculty.
I'm confident that we can help you advance your career in education! Thanks for your interest in our School of Education.
Cheryl Holcomb-McCoy
What makes AU online unique?
American University lives up to its reputation: we were founded on the principle of societal betterment, and we organize everything we do today around that same principle. Students who pursue one of our online graduate degrees in education will benefit from both the passion we all share and our rigorous focus on clinical training, evidence-based frameworks, creativity, and innovation in educational approaches. Having all of this packaged in an online format means that you don't have to uproot your life in order to improve it.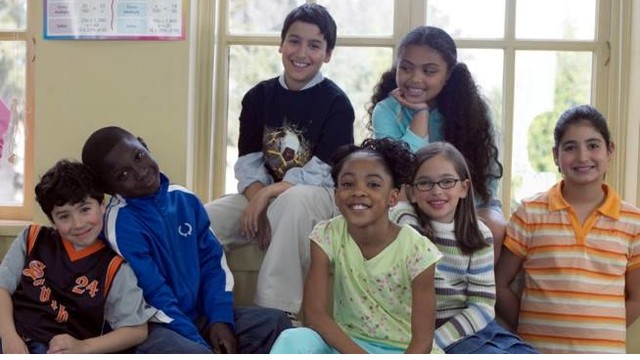 Why choose a master's in education?
A master's in education can help aspiring and established teaching professionals refine their pedagogical skills. American University's online master's in education programs will prepare students to become the teachers the American educational system needs—dedicated teaching professionals who are invested in preparing the next generation of change makers to go out and better the world. American University's online master's in education programs give experienced and aspiring teachers the chance to develop a keen understanding of education policy, fine-tune their abilities through student-teaching opportunities, and explore the newest developments in educational tools and resources. Advance your teaching career with American University.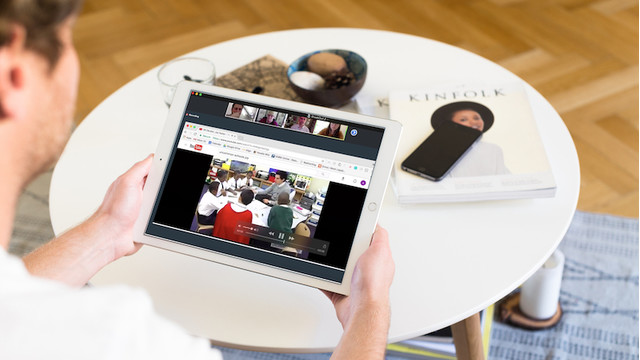 Online Learning Environment
American University's online learning format blends flexibility with practical experience. The remote nature of the coursework allows students to complete their work based on their own schedules—offering them the chance to balance their responsibilities with their personal and professional obligations. Additionally, we understand that students need real-world practice to achieve their teaching goals, and that's why our online School of Education programs feature dedicated hands-on style learning experiences and platforms.
From live debates and breakout discussions with fellow graduates to virtual presentations and remote one-on-one meetings with faculty, students can collaborate with faculty and peers to refine their skills and apply their theoretical knowledge to practical challenges. Students also use our digital resources during their in-person student teaching projects to receive direct feedback on their teaching styles from our faculty. Thanks to our innovative technological platforms, we're able to help our students grow as educators, no matter where they're located.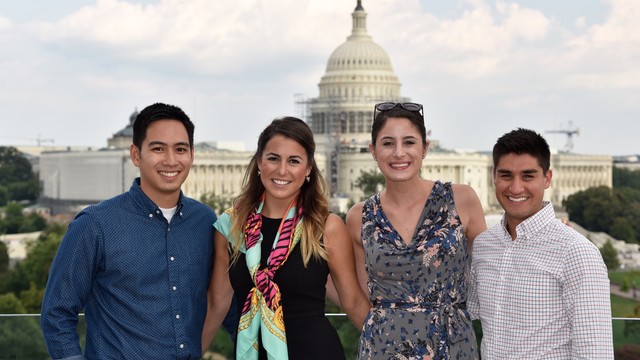 Who should choose this program?
We understand why our students enroll with us: they are passionate about the field of education and its ability to improve our society—and they want to extend the reach of the good they can do.
Many of our students have a background in education when they enroll with us, and many others do not. More important than that background is the drive to help achieve equity in education, to feed a curiosity about creative approaches that can reach students who have been left behind, and to enact policies that improve education quality across the board. We know that many of our students have not just started nursing these interests and are already active in their communities, which is why we are happy to offer an online format that allows for flexibility.
Learn to Make a Difference
Interested in learning more about American University's School of Education?