ITEP has a post-graduation rate of 92-100% employment rate post-graduation; those who are not employed are typically pursuing further education or taking time off for caregiving responsibilities. Upon graduating, ITEPers find themselves in a variety of organizations, companies and institutions. Many of our alumni work in teacher or cross-cultural training in non-profits and universities, or in training positions within the Department of State, Foreign Service, or INGOs.
Alumni Profiles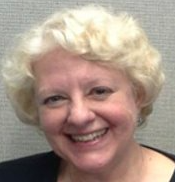 Wendy Russel, ITEP '83
ITEP's first graduate
"I see the ITEP program planting the seed of knowledge for future development and growth."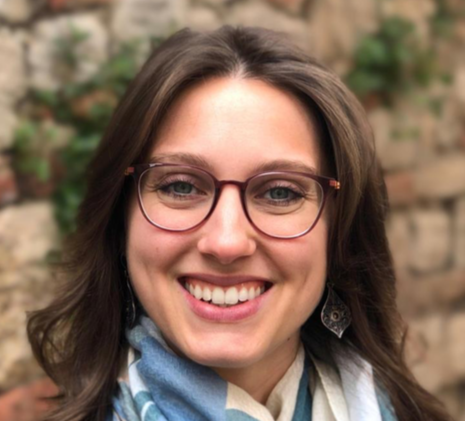 Teresa Bellono, ITEP '11
Director of Program Operations, IFSA
"Curate your own ITEP experience — both inside the classroom and throughout the AU and DC communities. I found lifelong friends and cherished colleagues with whom I remain close, and some of my most impactful experiences were thanks to unexpected detours along the way that complemented ITEP's lessons and helped shape my future."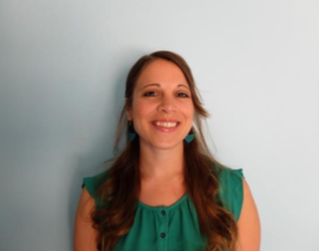 Jamie Bussey, ITEP '13
Deputy Director, International Rescue Committee
"Curate your own ITEP experience — both inside the classroom and throughout the AU and DC communities. I found lifelong friends and cherished colleagues with whom I remain close, and some of my most impactful experiences were thanks to unexpected detours along the way that complemented ITEP's lessons and helped shape my future."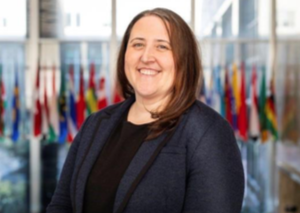 Maureen James, ITEP '11
Academic Exchange Specialist, U.S. Department of State, Bureau of Educational and Cultural Affairs (ECA), Office of Global Educational Programs.
"I came into ITEP so focused on wanting to become a study abroad advisor that I kind of had blinders on. I wanted to learn what I needed to do that exact job and over my time in ITEP I became more open to all the different avenues and alleyways that there are in international education and exchange. I kind of fell into working with international students and focusing more on foreign policy and international relations after interning at the State Department and through a graduate internship as a program assistant for a Libyan Diplomatic Training Program at AU's IMI office, a program that was running during lead up to and during the Arab Spring."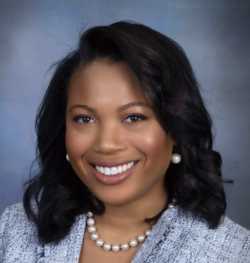 La'Nita M. Johnson, ITEP '19
Education Foreign Service Officer, United States Agency for International Development (USAID)
"I had a very unique journey to not only graduate school, but the International Training and Education Program as well. Unfortunately, in 2016, I survived an international terrorist attack in Burkina Faso after visiting the country to begin construction on a primary school in a rural village. After my safe return to the US, I found out that the perpetrators of my attack were youth. This incident sparked my desire to ensure youth in developing nations never seek involvement in terrorist groups as a viable solution to their personal challenges or the development challenges in their home countries."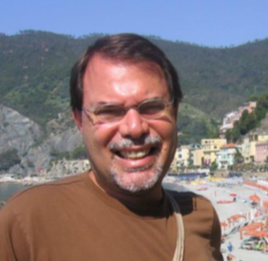 Daniel Lopez, ITEP '95
Director of Global Education, Colorado Academy
"After graduating from ITEP (and also earning a TESOL certificate simultaneously), I went on to be an English Language Fellow in Cape Verde and Mexico, Regional English Language Officer for the US State Department, and Associate Director of the Peace Corps in Bolivia. In each of these, I leaned heavily upon the academic foundation ITEP provided me."
Laurie Melín, ITEP '07
Director of Internationalization and Inter-University Relations, Universidad de Sagrado Corazón
"The most memorable part of ITEP for me was the peer group I connected with. I cannot speak highly enough of the other members of my cohort and those I got to know in the years before and after mine. I continue to be impressed by these colleagues as individuals and as professionals. I enjoyed and learned a lot from the courses, but I found their content even more enriching because I was working in several jobs within international education during the program, which allowed me to apply what I was learning and practice facilitation."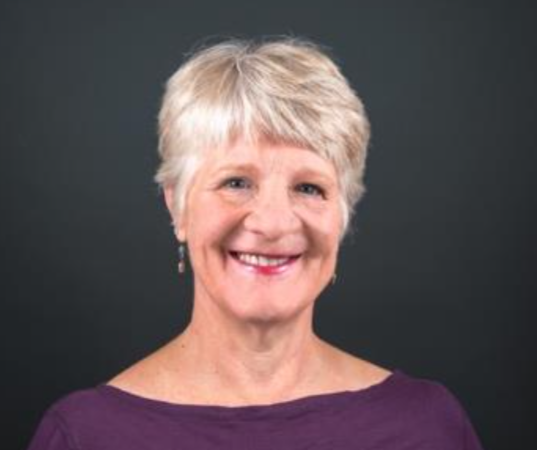 Brinton Ramsey, ITEP '93
Senior Consultant, Education First
"I recommend you do two things during ITEP… blending them and balancing them will help you: (1) Explore topics that your employer might never let you explore. Be curious, be radical, be theoretical, be imaginative. (2) Develop papers and projects that are highly pragmatic, that you can actually use in your workplace or that you can add to your résumé."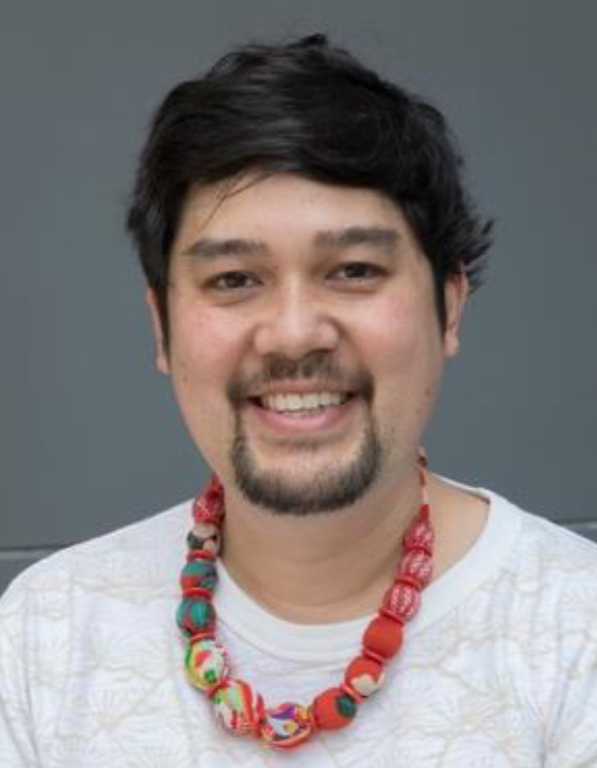 Shige Sakurai, ITEP '13
Director of Leadership Initiatives and Associate Director of the LGBT Equity Center, University of Maryland – College Park
"ITEP emphasized what it means to be a reflective practitioner and a scholarly practitioner — always learning, always engaging. This orientation has been further supported by the alumni network, which focuses on providing learning and growth opportunities for each other. It's great that we can help each other out in the long term."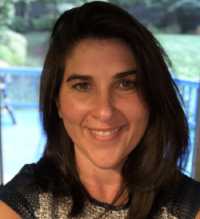 Kiri Stevenson, ITEP '17
Senior Manager, Professional Development, International Baccalaureate Organization (IBO)
"ITEP enhanced my professional approach to education management by supporting a world view where education is seen as a public good and service, but also a growing area of study, research, development, and policy-making that has the potential to make the world a better place."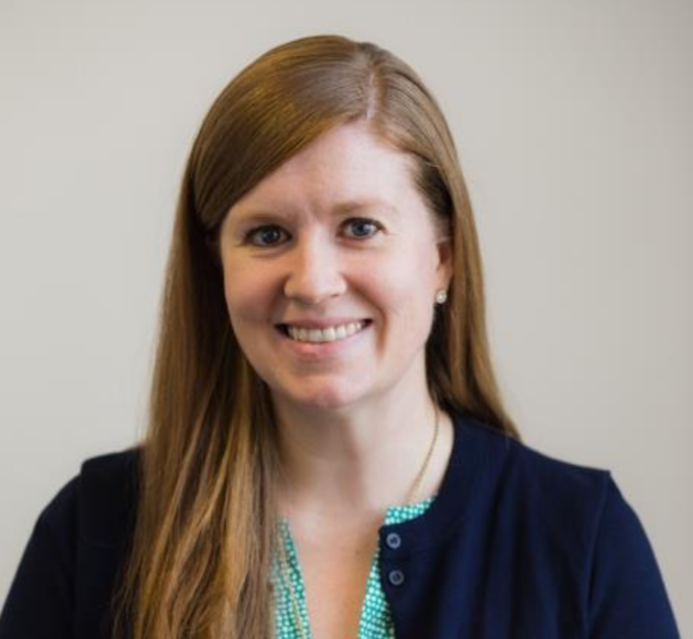 Shelley Stinelli, ITEP '13
Senior Advisor, U.S. Department of Labor, Bureau of International Labor Affairs' Office of Child Labor, Forced Labor, and Human Trafficking.
"The connections I made and the opportunities to delve into coursework on equity and equality, and program management and evaluation have all been important for my current and future work. Find a balance between being open to learning while also pursuing your passion. Identify opportunities that align with your interests and seek support to pursue them. Make the most of your time in ITEP!"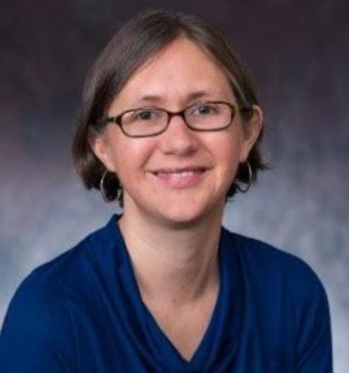 Kristina Thompson, ITEP '00
Director of Programming and Training, Peace Corps
"20 years after graduating, I still appreciate the network that I left ITEP with, and which grew throughout the time I worked at AU — many later ITEP students facilitated the TALK intercultural dialogue groups that I coordinated on campus and worked as interns in ISSS. ITEP events have been a highlight of many NAFSA conferences I have attended. I appreciate the social justice focus that many ITEPers bring to their international education work. Over the years we have continued to discuss important questions about the impact of international education, and about inclusion, equity, and diversity in the field."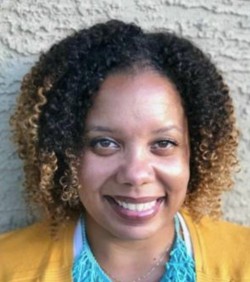 Courtney Wright, ITEP '10
Self-Employed Entrepreneur
"The program provided me with a foundation to apply a critical lens to the development sector. Additionally, it gave me insight and skills that can be adapted and applied to domestic or global contexts. I have been able to successfully navigate a career at the local, national, and international levels."
Meet More of Our Alumni
After completing her BA in International Studies at AU, Emily Bird, 2015 ITEP alumna, worked in non-profit business development and advocacy focused on Africa. In 2009, she departed to Niger where she served with the Peace Corps as a Municipal and Community Development Volunteer. Emily implemented a number of projects in Niger but found working with students in her community to be the most rewarding. While completing her ITEP degree she participated in an AU Alternative Break trip to Israel focusing on refugee rights and issues. Emily currently works as a Business Development Manager at Plan International, designing projects that focus on child-centered development and youth participation.
After spending two years in Japan teaching English through the Japan Exchange and Teaching (JET) program, one year in Botswana teaching history and geography at Maru a Pula School as a Princeton in Africa Fellow, and one year teaching English to Venezuelans at the Latin American Caribbean Centre at the University of the West Indies, Mona in Jamaica, Kwame Gayle began his graduate degree with ITEP. In the summer of 2016, after his first year at AU, Kwame served as a graduate summer service-learning fellow in Myanmar, working with disadvantaged students at a monastic education high school in their pre-college program. Originally from Jamaica, Kwame did his undergraduate degree in anthropology and African studies at Macalester College in Minnesota, where he served as a residential assistant for two years, as an admissions intern in his senior year, and was involved in many international-related activities and clubs. He is passionate about the performing arts and contributed to many theater, dance and music productions at Macalester. His research interests include race, ethnicity and educational access for minority groups, especially in Africa and the Caribbean. He is also interested in international and cultural exchange through different modes of expression, such as language, communication, the performing arts and diplomacy. Kwame designed a study abroad course on diversity and higher education in Jamaica for ITEP as part of his final MA capstone, which ITEP hopes to offer as an elective in 2018.
Anna Lippard, 2014 ITEP alumna, is an International Services Specialist at Southern Methodist University with a Master's degree in International Training and Education from American University. She is originally from Gaffney, South Carolina, and has lived in Bratislava, Slovakia and Washington, DC before moving to Dallas, Texas. She graduated with a Bachelor's degree in history in 2010 from Coker College, where she discovered a love of learning about other cultures through meeting international students on campus and through study abroad. Anna completed a Fulbright English Teaching Assistantship in Bratislava, Slovakia 2010-2011, teaching high school students conversational English. Anna earned a Master's degree in International Training and Education in 2014 from American University, focusing on international student exchange and minority education. She now is an International Services Specialist working with F-1 and J-1 international students at Southern Methodist University. Her duties include immigration advising and cultural/educational programming.
At Global Ties US, Franziska Rook, 2014 ITEP alumna, is working with over 110 organizations worldwide that engage in international exchange. Additionally, she is also responsible for designing and running exchange programs. Prior to joining Global Ties US, Franzi has worked extensively in international student recruitment, marketing, program design, and community outreach. Her work experience spans three continents and organizations such as the UN World Food Program, HHL -Leipzig Graduate School of Management, and American University. Franzi is a Fulbright Scholar and aside from German (her native language), she speaks English, Portuguese, and French. Franzi received her Master in Public Administration (MPA) with a focus on Nonprofit Management and Leadership from Grand Valley State University in Allendale, Michigan, and her Masters in International Training and Education from American University in Washington, DC. You can follow her on Twitter at @franzirook.
Pauline A. Shams, 2005 ITEP alumna, is a training specialist with extensive experience working on security and business improvement focused trainings both internationally and domestically. Having spent much time working on the Middle East & North Africa (MENA) region, she has also cultivated experience in program management, proposal development, program implementation, events coordination, and training design. She has worked on projects directly related to Bahrain, Iraq, Jordan, Kuwait, Mexico, Morocco, Panama, Paraguay Saudi Arabia, and Tunisia. Prior to joining Los Alamos Technical Associates, Inc. (LATA) as a Training Program Coordinator, Ms. Shams worked for the U.S. Department of Commerce, the World Bank, the National U.S.-Arab Chamber of Commerce and other organizations focusing on the MENA and South and Central Asia regions. She played a leading role in developing proposals and implementing programs funded by the U.S. Department of Commerce, U.S. Department of State, USAID, U.S. Trade & Development Agency among others. She currently supports an Emergency Management training program for the Department of Homeland Security's TSA division. She has experience developing online modules as well as in classroom exercises.
Originally from Rochester, NY, Ashley Whittington, 2015 ITEP alumna, completed a dual BA in international relations and foreign languages and literatures at the University of Delaware. After graduation, she joined the Peace Corps where she taught English as a Foreign Language in a small village in Mongolia. As an AU student, Ashley worked as the Graduate Assistant for the Bilingual Education program as well as interned in the Training Unit at Peace Corps. Her studies in ITEP focused on multilingual education, primarily in the former Soviet states. She currently works as the TEFL E-learning Specialist at Peace Corps Headquarters.
Annual ITEP Gathering
The yearly gathering is an event filled with activities focused on engaging and reconnecting the ITEP community.
Each year alumni, students and faculty join together to engage in discourse on contemporary, relevant and timely work in the world of international education and training.
The 2021 Gathering: Pathways to Progress aligned with the ITEP's strategic framework and "Decolonization of Education" project, and served as a reflection of the field. 2021's virtual retreat featured a Keynote dialogue by Dr. Jane Vella, Founder of Dialogue Education™ and Global Learning Partners, Inc. on the Role of Dialogue Education in an Ever-Changing World.
Helpful Links