At American University, our students and alumni firmly believe that every student deserves a top-quality education. Here, two of our alumni share more about how they continue to support individuals with learning disabilities.
Erica Gillaspy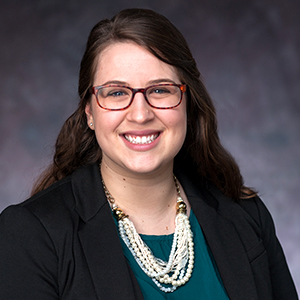 What was your academic/professional path to AU and beyond?
I always knew I wanted to pursue a career in working with individuals with disabilities. I started working at AU after graduating with my Bachelor of Arts in Psychology from The Catholic University of America. After researching the Master in Special Education: Learning Disabilities program, meeting with Sarah Irvine Belson, and visiting The Lab School, I knew this program would be a great fit for me and my goals. About a year into my program, I started working in the Academic Support and Access Center at AU as an Accommodations Coordinator for testing and notetaking.
Working in the ASAC while simultaneously pursuing my master's degree allowed me to draw connections between my coursework and the students I saw daily. It allowed me to work closely with professors and enhance their understanding of disability-related academic accommodations. After graduating with my master's in May 2017, I became the Assistant Director, Disability Support in the ASAC. In this role, I oversee the accommodations team and work directly with students requesting disability-related accommodations at AU. These accommodations include dining, housing, interpretive, notetaking, physical, temporary, and testing accommodations. I also serve as a disability access advisor for students with disabilities and those needing general academic support.
Have you worked on any specific research projects that you would like to highlight?
I have been researching and learning assistive technology for students with disabilities. When I am working with students, I often think about which assistive technology options they would benefit from the most. In the ASAC, we moved from peer notetaking accommodations to encouraging students to use notetaking technology, such as Sonoscent Audio Notetaker or Livescribe SmartPens. Through conversations with students, we determine which software works best for them, and sometimes, depending on the course content, the answer is both! Notetaking technology helps students actively engage in their accommodations. Rather than receiving peer notes at the end of every class, students are given an opportunity to write, type, record, or a mix of the three. The technology allows students more control over how they want their notes organized and sets them up for future success when entering the workforce.
Amber Owens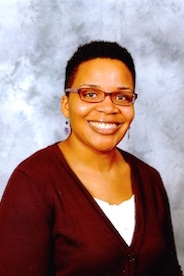 What was your academic/professional path to AU and beyond?
Prior to attending AU, I received my undergraduate degree from THE Ohio State University, where I became a proud member of Sigma Gamma Rho Sorority, Inc. After graduation from OSU I graciously served as a City Year Corps member in Columbus, Ohio. I chose AU for its vast variety of education paths at the MA level. I was actually undecided between Elementary Education and Special Education days prior to starting my program. I felt, and now know, that AU's Special Education program was the correct path for my professional growth. The program provides instruction from extremely knowledgeable professors with vast experiences. Currently I am a Special Education teacher and project coordinator for a local high school. I am pleased to learning on a daily basis what makes a great classroom work as well as an educational institution.
Have you worked on any specific research projects that you would like to highlight?
One research project looked to better understand how information that is being tested is selected for standardized testing. I primarily looked at testing delivered to urban school districts such as district wide testing and testing the Special Education eligibility.