Tuition & Financial Aid for MEd
On this page, we'll discuss the expected tuition for your program, the ways you might pay it, and the salaries that our graduates earn.
$57,540
in tuition
$200
in fees
($40 per term)
$1,100
for books
$1,800
in health insurance
(if no current coverage)
This average does not reflect that many students in our online programs receive need-based aid and some students are eligible for additional merit or other scholarships. Of course, while some students receive more aid, others may receive none at all, and pay our full tuition of $57,540.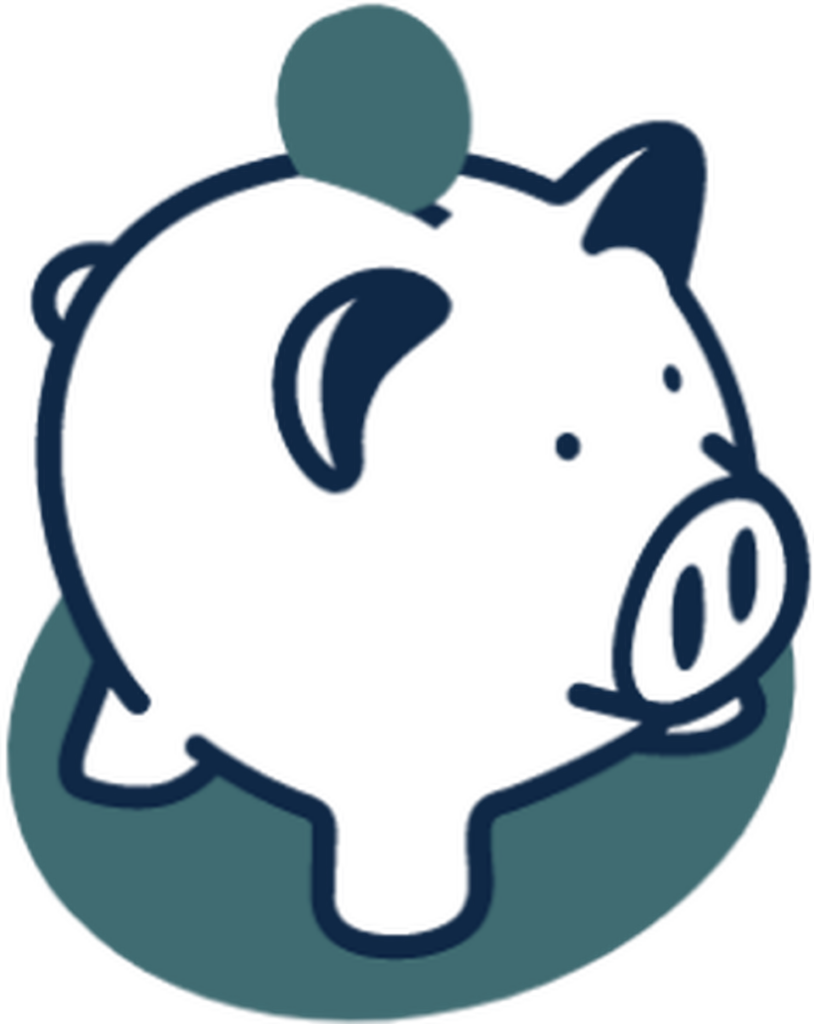 Is This A Good Investment?
Graduates from programs like ours often find employment in a variety of education leadership positions. Below are the average salaries for some of these professions. Of course, pay scales and plans will be specific to the state, district, or organization in which you're employed, so make sure to check with them regarding starting salaries, annual pay increases, and other bonuses related to your level of education or experience.
Social and Community Service Managers
Education Administrators, Elementary and Secondary School
Senior Learning and Development Specialist
Public Relations and Fundraising Managers
Assistant Clinical Research Director
Organizational Development Director
How Will You Pay Tuition?
There are a variety of ways to fund your tuition. Here's some useful information, but the right path will depend on your financial situation and even your home state; we suggest you consult with our Financial Aid Office and/or a financial advisor.
Your tuition estimate reflects any merit- and/or need-based scholarships from American, but there are other scholarships available out there. We recommend the FastWeb scholarship search site.
The Federal government provides direct loans for graduate students, even if you do not qualify for need-based financial aid. We ; it's generally the lowest cost loan available (current rate is 6.08%), and will usually cover up to $20,500 every academic year. Note that you must be a U.S. citizen or permanent resident, take at least six credits per semester, and submit the FAFSA (Free Application for Federal Student Aid) to qualify. We recommend checking out Frank to help you with filling out the FAFSA.
If federal direct loans are unavailable or insufficient, we can help you explore PLUS or private education loans, or alternatives such as income share agreements (ISAs).
The Federal Government has another lending program, Graduate PLUS, which can generally cover your remaining need. You will need to submit the FAFSA and the application for the Federal Direct loan prior to applying for the PLUS. The current interest rate on PLUS loans is 7.08%. PLUS loans also charge an origination fee of about 4.2%, which private loans and income share agreements do not typically require.
An alternative to PLUS is to borrow money from a bank. Unlike Federal loans, these private loans do not require a FAFSA to apply and are not based on need. Approval is generally based on creditworthiness and ability to repay (some students may need to apply with a credit-worthy co-signer). Interest rates, grace periods, repayment options and fees are determined by the lender and can vary considerably from lender to lender; generally, they charge higher rates than Federal loans.
Partnerships, Discounts, and Scholarships
Thanks to the AU School of Education's efforts to partner with key teaching organizations such as Teach for America, The New Teacher Project, and others, current members and alumni of these organizations may be able to apply for tuition scholarships to help them successfully pursue their educational and professional goals.
American University is proud to offer the Coverdell Fellowship for returned Peace Corps Volunteers who wish to use an advanced education and skills gained in service abroad to better their local and global communities. In addition to providing financial assistance and internship placement, this program enables Peace Corps volunteers to share their experiences with classmates and colleagues and to lend their efforts to struggling populations at home. Available to volunteers who have either completed their two-year tour of service, are medically separated, have been given "interrupted service" status, or have completed 12 months of service in a 24 month period with the Peace Corps Response or the Global Health Services Partnership Volunteers. Students who enroll soon after their service may have their noncompetitive eligibility status for federal jobs extended up to three years following their end of service date. Available for students in both the online and on-campus programs.
We offer a 29 percent discount on tuition and waive application fees for all Teach for America members, alumni, and staff applying for an online program. Online MAT and online MEd applicants are also eligible to have the letter-of-recommendation requirement waived.
TNTP's teachers, alumni and staff enjoy 29 percent off tuition. Online MAT and online MEd applicants do not need to submit application fees or letters of recommendation.
Teachers, alumni and staff of City Year are given 29 percent off tuition. Online MAT and online MEd applicants do not need to submit application fees or letters of recommendation.
Alumni and staff of Urban Teachers are given 29 percent off tuition. Online MAT and online MEd applicants do not need to submit application fees or letters of recommendation.
Teachers, alumni and staff of Communities in Schools are given 29 percent off tuition. Online MAT and online MEd applicants do not need to submit application fees or letters of recommendation.
AISGW affiliated participants receive 29 percent off tuition. Online MAT and online MEd applicants do not need to submit application fees or letters of recommendation.
Through the College Cost Reduction and Access Act of 2007, Congress created the Teacher Education Assistance for College and Higher Education (TEACH) Grant Program that provides grants of up to $4,000 per year to students who intend to teach in a public or private elementary or secondary school that serves students from low-income families. Please see the AU Federal & States Grants for more information.
Introduced on August 1, 2009, the Post-9/11 GI Bill provides financial support for education at Institutes of Higher Learning (IHLs). Additional information on exact benefits and criteria for eligibility is available on the VA Education and Training homepage https://www.benefits.va.gov/gibill/
Generally, the following individuals may be eligible to receive VA Educational Benefits under Chapter 33 when they served:
At least 90 days of aggregate active duty service on or after September 10, 2001, or

Individuals discharged with a service-connected disability after 30 days. The discharge must be an honorable discharge.

At least 3 years on active service on or after September 10th 2001.
The Post-9/11 GI Bill will pay for eligible individuals' tuition and mandatory fees up to the cap. Mandatory fees exclude room and board, study abroad fees, parking fees, penalty fees, health insurance fees or other fees not mandated by the university for all students in a specific program. Generally, veterans receive up to 36 months of entitlement under the Post-9/11 GI Bill.
To learn more about Post 9/11 GI Bill eligibility, please contact an admissions advisor.
The Yellow Ribbon Program is an additional benefit to the Chapter 33 Post 9/11 GI Bill and allows schools to voluntarily enter into an agreement with the Veterans Administration (VA) to help bridge the gap between the remaining portion of the student's tuition and fees that exceeds the yearly GI Bill cap.
The VA will match the same amount that American University is contributing dollar for dollar and issue payment directly to the University. However, Yellow Ribbon funds cannot be dispersed until the base cap has been exhausted and any unused funds do not roll over (use it or lose it). Both the yearly GI Bill base cap and Yellow Ribbon cap reset each year on August 1st.
AU's Yellow Ribbon agreement and basic Post-9/11 benefits are expected to cover tuition and mandatory fees at all schools; however, the rate of pursuit elected by the student may affect coverage.
To learn more about Yellow Ribbon Program and its requirements, please speak with AU Veteran Services by visiting http://www.american.edu/veterans/POC.cfm or e-mail Veterans@american.edu
Teachers, alumni and staff of the Capital Teaching Fellows are given 29 percent off tuition. Online MAT and online MEd applicants do not need to submit application fees or letters of recommendation.
For more information regarding federal loan assistance and application procedures, visit the Financial Aid webpage, or to speak to someone in the Financial Aid office, please contact finaidonline@american.edu or call us at 202-885-1000.
Contact
If you have any questions regarding tuition, aid, or how you will pay for tuition, please feel free to email us at financialaid@american.edu or call us at 202-885-6100.