There is a wide disparity when it comes to students' success in school. It's known as the achievement gap, and the negative impact of this gulf can be felt across a wide range of demographics. While the passage of legislation and a focused effort to narrow this gap has yielded positive results among specific racial demographics, the schism's persistent presence and its negative ramifications confirm that there is still much progress to be made.
This guide aims to look at the educational issues driven by the achievement gap, what strategies can be deployed to help narrow the discrepancy, and how educators and school administrators can affect a positive change on a local and communal level.
The Achievement Gap at a Glance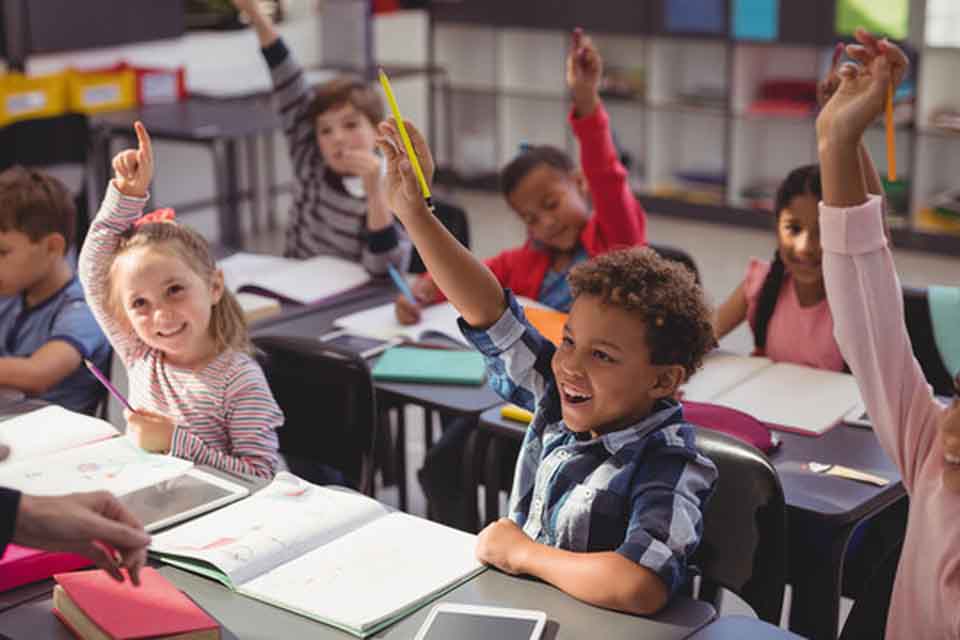 The achievement gap is defined as the difference between the academic performance of one societal group and another. In the U.S., the definitions of these groups have changed over the years. In the early twentieth century, for instance, this gap was noticed between wealthy American children of Western European descent and poor children of Italian and Eastern European immigrants. Yet even as landmark government decisions such as Brown v. Board of Education helped bring racial minority educational discrepancies into focus, the achievement gap and how to close it didn't garner its modern level of scrutiny until the 1970s, when the National Assessment of Educational Progress (NAEP) began to measure the educational progress of students over time.
Today, these reports have helped education organizations such as the National Education Association (NEA) define a broader range of groups affected by the achievement gap.
The NEA identifies the following groups as having substantial gulfs in educational achievement when measured against other groups:
Disabled students
English as a second language students
Girls
Low-income students
The NEA defines the achievement discrepancy felt by these groups through the following indicators:
Performance on the SATs and other standardized tests
Educational opportunity access, such as AP courses or secondary education
Achievement benchmarks, like diplomas or college degrees
It should be noted that LGBTQ students also meet the NEA's criteria to meet the achievement gap, even though the group is not included in their identification metrics. According to survey results published by the National Education Association:
LGBT students tend to have lower grades
LGBT students are three times as likely to miss school in a thirty-day period
LGBT students are twice as likely to not pursue college
While gaps exist, data culled from NAEP points to a narrowing of the achievement gap for African American and Hispanic students. For example:
African Americans and Hispanics are three years ahead in math skills compared to the previous generation.
African Americans and Hispanics are two to three years ahead in reading skills compared to the previous generation.
African American and Hispanic NAEP scores have substantially improved compared to the NAEP scores of white students.
You can get greater details on the achievement gap by exploring the interactive graphs created by the Educational Opportunity Monitoring Project from Stanford CEPA. You can also visit the NAEP website to see results from their most recent assessment through a host of different categories.
Current and Proposed Strategies to Close the Achievement Gap
While the achievement gap has been truncated in certain groups, such as African Americans and Hispanics, it is still enough of an issue to warrant serious attention. This need has led to the development of several strategies aimed toward bringing a sense of educational equity to various demographics.
Arguably the most visible of these strategies is the Every Student Succeeds Act (ESSA) of 2015, This act, which largely served as a replacement for the No Child Left Behind (NCLB) Act of 2002, features several provisions that aim to drive success for schools and their students. Some of these provisions include:
Requiring all students be taught to a high, uniform academic standard
Issuing annual statewide measures to measure student progress toward academic goals
Increasing accessibility to exemplary pre-schools
Upholds expectations of accountability for schools that show a lack of progress
While ESSA carries uniform academic standards, it also provides flexibility for states that issue specific NCLB-related requirements. This flexibility comes with the expectation that these states create targeted plans designed to narrow the achievement gap.
Another group that has looked to close the achievement gap on a more localized scale is the Minority Student Achievement Network (MSAN). Formed in 1999, this coalition of twenty-four urban and suburban multiracial school districts throughout the country aims to improve academic performance among students of color. According to their website, they achieve this through the following processes:
Collaborate on research projects designed to pinpoint discrepancies
Evaluate programs striving toward improved academic achievement for students of color
Train teachers and administrators in development activities that will prepare them to carry out MSAN's mission
Create collaborative opportunities for students to get involved in MSAN's work
Share results of their projects with MSAN and non-MSAN districts
These types of programs are showing signs of serving their intended purposes. The National Center for Youth Law reports:
African American elementary school students in New York State have reduced the achievement gap in math by twelve points.
Hispanic elementary school students in New York State have narrowed the math achievement gap by thirteen points.
Assessment scores for Delaware minorities have improved by more than twenty points.
Unfortunately, there is still substantial work to be done before the goal of eliminating the achievement gap can be achieved. A study conducted by the North Central Regional Educational Lab indicates that the reading and math skills of twelfth-grade African American and Hispanic students across the nation are the approximate equivalent of eighth-grade white students.
You can read the full results of the North Central Regional Educational Lab study by clicking this link.
What Can School Administrators Do?
School administrators such as principals and superintendents are in a unique position to work on closing the achievement gap at the local level. The following strategies can help these education professionals make a positive difference in the groups that struggle to find achievement equality in their districts.
Obtain Student Performance Data by Group.
Data analysis can provide tremendous insight to how students in different demographic groups are performing in school. This information can be found in standardized test scores, but it can also be gleaned from examining student performance within various classes and various subjects within schools. If any gaps are discovered, then strategies designed to close them can be deployed by working with teachers and other school administrators.
Look for Demonstrations of On-Campus Student Equity.
Observing student behaviors and teacher instruction strategies in a classroom setting may provide further insight to educational dynamics that may drive student performance. This type of information can also be obtained by observing other elements related to school, such as on-campus promotions for various cultural groups.
Set an Educational Culture of High Expectations.
School administrators can implement promotional programs touting student success and exposing groups subject to the achievement gap to a tough course curriculum that can inspire them to strive to reach specific educational metrics. The pursuit—and achievement—of these metrics can organically help to push students past perceived limitations.
Provide Help for Poor and At-Risk Students
Poor academic performance can correlate with numerous negative socioeconomic issues, from no parental presence at home to a lack of food, warm clothes, or school supplies due to family budget. School administrators can set up various programs to help mitigate these issues, such as developing a mentoring program or providing students with basic school supplies.
For more tips on how school administrators can close the achievement gap among African American and Hispanic students, click this link to Education Post. This web page from the NEA Foundation also provides links to several documents that can provide further information on how teachers and communities can get involved with closing the gap.
Learn More
The following are resources for school administrators to learn how they can prepare to take on the achievement gap and mitigate its effect.
This education-focused organization contains a host of multimedia resource materials that cover the entire scope of the achievement gap, from its origins to programs designed to combat the issue.
The public television channel's website features several links to specific programs and initiatives designed to meet the challenges of the achievement gap head-on.
This page contains numerous charts and graphs detailing the progress made by groups traditionally associated with the achievement gap.